Technology alone will not enable an organisation to achieve its desires for agility. This is evident in an IDC study commissioned by Workday which found that 69% of surveyed organisations in Hong Kong have yet to achieve digital agility, falling into the slow or tactical stages of digital agility maturity.
This is despite increased technology and the opportunity to accelerate digital transformation during the pandemic. The study found that collaboration across departments was the biggest challenge for organisations in Hong Kong in pursuing digital transformation.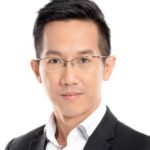 According to Lawrence Cheok, associate research director of Digital Transformation at IDC, the disruptions brought on by COVID-19 forced many organisations to fast-track their digital transformation. It is not surprising to see increased technology adoption driving agility improvement.
"However, true digital agility is about capitalising on change to thrive. To do so, organisations need to emulate agility leaders and make the leap from tactical to enterprise-wide transformations in their culture, people, processes, and technology implementation," he continued.
Where markets stack up in the digital agility index
The IDC-Workday Digital Agility Index Asia/Pacific 2022 found that across the nine APAC markets surveyed, progress in digital agility is uneven. In Hong Kong, only 31% are in the advanced stages of digital agility.
Hong Kong has held on to its ranking of fifth – a position it also held in 2020. Organisations in Australia achieved the greatest progress in digital transformation efforts and ranked first this year, followed by Singapore, New Zealand, and South Korea. Taiwan, a new addition to the study, came in sixth, followed by Malaysia, Indonesia, and Thailand.
From a regional perspective, only 38% of APAC organisations are in the advanced stages of digital agility. Still, progress is being made overall as this figure reflects an 18 percentage point increase when compared to 2020.
For the 62% of organisations in APAC lagging in digital agility (i.e. agility followers), technology adoption is often driven by functional requirements and business needs such as for e-commerce, safety measures, and remote work during the pandemic.
What is holding back digital agility?
The study suggests that more organisations in Hong Kong can leverage unified solutions to enable seamless consolidation and reporting workflows for greater digital agility. However, in 88% of Hong Kong organisations, HR and finance processes are disconnected, lacking a holistic view of resources for HR and financial planning.
For example, with rising inflation and interest rates, only 7% of finance professionals have automation capabilities in place to detect and predict potential financial disruptions. At the same time, 47% of IT professionals say that their organisations have monolithic architectures with tactical technology upgrades.
For most organisations, this contributes to challenges in ensuring consistent integration across systems (43%), delivering higher digital resiliency (40%), and driving business agility (30%).
How to achieve greater agility
There are also opportunities for organisations in Hong Kong to pursue digital transformation more holistically to bring about better outcomes, especially in attracting and retaining talent.
More than half (53%) of HR leaders in Hong Kong said they face challenges in delivering high HR service standards in times of rapid change.
Only four in 10 (40%) of organisations in Hong Kong have enterprise talent systems and policies that maximise talent attraction and retention, while only three in 10 of organisations (31%) manage talents by having a holistic strategy with employee engagement and data analytics to identify training needs and growth areas.
Calls for greater collaboration between CFOs, CHROs, and CIOs
Leveraging digital agility can offer competitive advantages but this is only possible if organisations rethink their approach to closing digital agility gaps through technology and alignment of functional business requirements across the C-Suite.
For positive business outcomes, not only must organisations accelerate their digital transformation to narrow the agility gaps but also have an integrated approach as a strategic imperative. This requires CFOs, CHROs, and CIOs to collaborate and work on their cross-functional digital transformation initiatives, and integrate digital talent management, as well as HR and finance processes.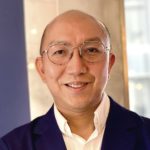 "Forward-thinking businesses that embrace digital agility and want to both attract and retain the best talent understand the need for the right mix of operational change and technology," said Daniel Cham, general manager for Workday Greater China.
"In the intensifying war for talent, organisations must adopt a strategic approach to managing talent and ensure that the right technologies are in place to support and engage employees holistically."

Daniel Cham
"This will enable the development of an agile workforce that is attuned to and embraces the organisation's business transformation initiatives," he added.