Gartner's Top 5 Priorities for HR Leaders in 2022 is now out and no surprises there that building critical skills and competencies dwarfs (59%) all other priorities although the organizational design and change management come in a not too far second at 48%.
Forty per cent of HR leaders say they can't build skill development solutions fast enough to meet evolving skills needs. Predicting what skills will be needed in the future is an ongoing challenge.
Improving operational excellence remains the top priority (66%) followed closely by executing business transformation (65%), up 11% from 2021.
Hybrid working is driving business transformation, no surprise there, and with the new COVID-19 variants still coming out, 92% of surveyed HR leaders expect some employees to continue to work remotely.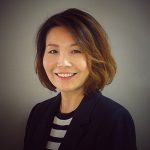 FutureCIO spoke to Yvonne Teo, vice president – HR, APAC, at ADP for her perspective on how technology use within the HR function is evolving to support organizations' staffing and skills requirements in the coming year.
How has the increased use of technology impacted the way HR managers perform their function, particularly around aspects of recruitment, retention, reskilling of staff?
Yvonne Teo: The use of AI is gaining traction in the entire recruitment process, from candidate screening to interviews. Job-matching is now automated and personalised by identifying suitable openings for employees, based on their location, job experience and skills, amongst other factors. This can boost efficiency in screening potential candidates.
AI is also used to push relevant job opportunities to candidates, which widens the pool of talent that companies can target. Shortlisted candidates can also be automatically scheduled for interviews and even attend automated video interviews.
As for employee retention, there's never been a more crucial time for HR to use data analytics and cloud software. Cloud-based HR platforms are an incredibly useful tool to gather workforce insights, especially in a socially distanced workplace. With cloud software, employees become contributors and users of their own data, and CHROs have a centralised touchpoint to gain visibility into employees' needs and expectations.
Reskilling strategies have also been increasingly augmented by AI in recent years. AI tools can help with spotting and analysing trends in workforce data, which are then used to identify certain gaps in employees' skill sets and map out their goals and career paths accordingly.
Technology also supports the delivery of training through virtual workshops and courses. Many of these have the option for employees to complete each training module at their own time and pace, which encourages self-directed learning.
As HR takes the lead in implementing e-learning initiatives, we must also invest in our own digitalisation initiatives. Every HR department must understand the range of tech tools available to us, and the value they can add to our work.
It's also highly recommended for CHROs to choose a platform that allows for data aggregation across the whole organisation. This makes it easier to create targeted workforce management strategies, especially with more data gathered over time.
Among HR leaders we spoke to, health and well-being were raised as priorities in 2020-2021. What have you observed that worked (and not worked) in this regard?
Yvonne Teo: What has worked: The most in-demand workplace benefits have been those that give autonomy over work-life balance. The ever-evolving pandemic situation has been a constant source of uncertainty, anxiety, and stress. Consulting employees on the kinds of flexible workplace arrangements they need can provide them with much-needed reassurance.
What has not worked: It can be easy to overlook whether employees feel empowered enough to maximise their employee benefits. Take "mental health days" as an example: reports show that Singaporeans are struggling to clear their annual leave, simply because they may not realise, they need a break.
Companies can do better by addressing why employees feel this way, which could be rooted much deeper in organisational culture, rather than just employee benefits policies.
Can you share one best practice?
Yvonne Teo: Employees' health and well-being can be a sensitive, multi-pronged issue, especially during the pandemic, and HR policies should reflect this. HR should take a holistic approach that includes clear communication and regular updates to accommodate changing pandemic measures.
For example, by 1 January 2022, unvaccinated employees in Singapore will not be allowed back into the workplace without a valid COVID-19 test; employees must also pay for the test themselves.
HR leaders will need to manage workplace dynamics between vaccinated and non-vaccinated employees, communicate company and government policies firmly but fairly, as well as assist in operational issues of redeployment, where necessary.
What would you say will be the priorities of HR in 2022?
Yvonne Teo: One of the biggest priorities for businesses and HR will be to execute digital transformation with effective change management. Two years into the pandemic, HR will need to help businesses thrive, not just survive.
Five key themes transforming the way HR will work in future

Most organisations will have begun, at the very least, to test the waters of digital adoption. Moving forward, most businesses will be looking to scale their digital transformation across more functions and departments. To find cost-effective and efficient digital solutions, chief decision-makers leaders need visibility into the workforce, which is where HR can come in to offer their insights.
On that note, HR needs to actively consult employees on how they are keeping up with the digital transformation, as managing the employee experience will remain a top priority. As users and contributors towards digitalisation, their support is crucial for the success of the digitalisation journey.
During the peak of the pandemic, 14% of Singaporean employees surveyed by ADP felt that their employers did not provide the tools needed to work remotely. 27% of employees in the same survey also said that employers did not provide additional training or remuneration for taking on additional responsibilities, highlighting areas for improvement in supporting employees during digital disruption.
Digital transformation must be geared towards helping employees, rather than adding to their stress or uncertainty. As jobs are redesigned for our new ways of working, it's important that the workforce does not feel left behind.
What challenges do you foresee will impact HR and how should HR leaders prepare or these?
Yvonne Teo: A study by The Ministry of Manpower and the Institute for Human Resource Professionals (IHRP) have found that several HR tasks are at risk of being displaced by technology in the next five years. Nevertheless, new and specialised HR roles, such as data analysts, will provide just as many opportunities for HR to drive business growth and cement itself as an indispensable part of any organisation.
Impact of technology on 27 jobs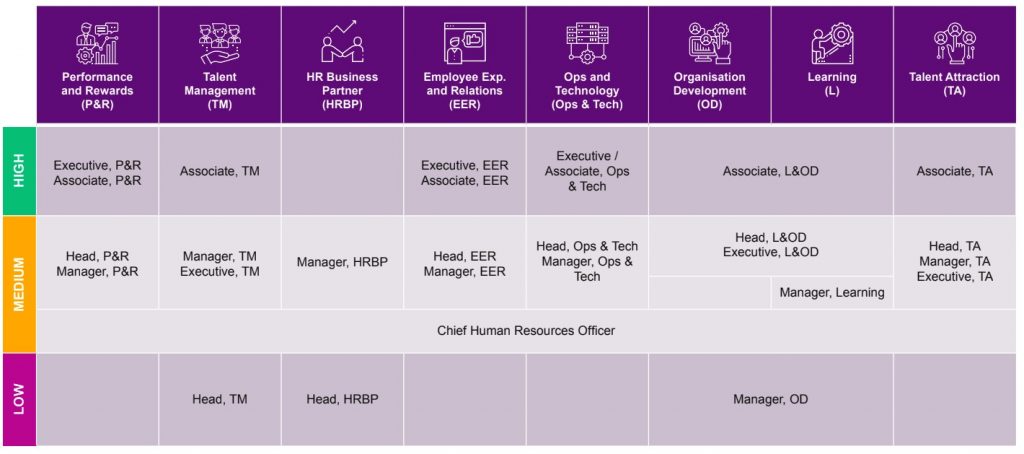 HR leaders themselves are not immune to self-doubt, or inertia towards change. Effective digital adoption begins by ensuring that leaders are steering their organisations in the right direction. HR leaders must lead the way in envisioning a digitalised future and identifying the skills required for it.
They must be responsible for mapping out the required skillsets for a digitally savvy workforce – not just today, but in five or ten years. To do so, they must see technology as a tool rather than a threat.
The future of HR which has been accelerated by the pandemic is already here, and the challenge is how we can take the right actions fast to ensure that we stay ahead in a digitalised world. HR has never been in a bigger spotlight than now. It is a fantastic opportunity for all HR leaders to look not only at digital transformation but transforming the HR function into one that is indispensable to the business, managers, and employees.
How do you see HR staff evolving to meet the opportunities of 2022?
Yvonne Teo: HR will be crucial in effecting change across the entire organisation. HR should take a serious stand on digitalisation as the way forward and make use of meaningful analytics to partner business leaders as a trusted advisor. We must look out for every opportunity to collaborate towards achieving common goals.
In the ever-changing business world coupled with the pandemic, everyone in HR must also keep an open mind to learn at lightning speed and lead the changes needed to make a positive impact.
Finally, HR has and will become more flexible and agile than ever before. While the last two years have taught us much about being prepared, they have also shown us that it's impossible to prepare for every single contingency. Being able to deal with unprecedented circumstances is a sure sign of resilience.