Analysys Mason predicts that small and medium-sized businesses will increase their spending on technology in 2023 and will be confident in business performance, despite the economic challenges. The 145 million SMBs worldwide are expected to spend US$1.45 trillion on IT in 2023, with APAC accounting for 30%.
Driven by the post-pandemic trend towards digital transformation, Analysys Mason says the 6.3% growth is lower than 7% pre-pandemic forecasts, attributing it to the impact of inflation and economic uncertainty.
Analysys Mason's predictions point to a shakeup in how vendors and the reseller channel sell to SMBs. Its research has found that one in three SMBs plan to switch channel providers to gain enterprise levels of service and support. SMBs are continuing to invest in IT, although the decision-making process is taking longer because SMBs are carefully examining the costs and benefits of any new solution. Furthermore, SMB behaviour has shifted significantly resulting in more demand for cloud-based and as-a-service solutions, which have become a key SMB strategy.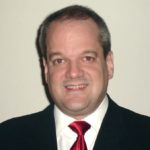 "SMB technology spending is gradually getting back to pre-pandemic levels," said Bob Takacs, Research Director, Analysys Mason. "While there is concern about the broader economic environment, SMBs have a high degree of confidence in their own businesses given that they pulled through the pandemic successfully and are focused on how they can be more effective and set up for growth. They are looking for managed services and solutions that enable them to do that, without having to manage their own IT environments.
The consultancy suggests technology vendors and resellers focus on service and support while delivering clear messages around the business use cases of technology solutions. SMBs are looking for simple procurement and installation, tiered pricing and comprehensive support.
2023 Predictions
Ecosystem transformations
SMBs are the new 'enterprise-lite' accounts. 37% of SMBs plan to switch channel partners in favour of an 'enterprise-lite' experience of support and services that enable full client lifecycle management such as pre-sales, onboarding, account management, defined touchpoints and communication channels.
SMBs will look to managed service providers (MSPs) for more than IT management. SMBs' IT spending through MSPs is expected to grow by 11% year-on-year from US$279 billion in 2022 to US$311 billion in 2023, driven by the need for end-to-end support in managing increasingly complex software stacks and driving forward digital initiatives.
SMBs will spend more than US$66 billion on IT solutions from telecoms operators. SMBs will increasingly look to telecoms providers for IT advice, support and services. 80% of SMBs would consider taking IT services from operators.
Operators are creating targeted IT services bundles for SMBs and partnering with software/service providers to help them to reach a broader SMB market.
SMB spending priorities
As-a-service spending will increase. SMBs' spending on platforms-as-a-service (PaaS) solutions is expected to grow by 18% year-on-year from US$3.4 billion in 2022 to US$4.0 billion in 2023 as SMBs demand more flexibility without committing to expensive IT resources. Early adopters will increase their use of advanced analytics tools such as business intelligence (BI) and AI-powered applications.
Software-as-a-service (SaaS) spending is expected to grow from US$44 billion in 2022 to US$54 billion by 2023, a 22% year-on-year growth. SMBs are seeking to optimise and automate functions to increase efficiency and improve data utilisation. Spending on BI, ERP and line-of-business software such as electronic health records, 3D design, and IT monitoring solutions, will increase rapidly as a result.
PC and device-as-a-service (PCDaaS) models will shift focus from device procurement to a fully integrated IT experience. SMBs will increasingly value a holistic experience that includes services for deployment, desktop support, recovery, security and managed services for their dispersed workforce.
Rising energy costs will affect SMBs' IT spending decisions. SMBs will look for ways to increase energy efficiency and to gain better control of their budgets. This will lead to an increase in the use of IoT-related solutions, such as energy usage apps and smart meters, in addition to finance and expense management applications.
Environmental, social and governance (ESG) initiatives will become a priority for SMBs. 24% of SMBs worldwide plan to start ESG initiatives and 46% are more likely to buy from vendors with established ESG policies.
Cyber security remains a top priority. SMBs will continue to be concerned about cyber security thanks to device proliferation and ongoing geopolitical concerns. Spending on cyber-security solutions will increase from US$69 billion in 2022 to US$77 billion in 2023.