Hewlett Packard Enterprise (HPE) yesterday said it will acquire OpsRamp for an undisclosed amount as it continues to fill functionality gaps in its edge-to-cloud platform HPE GreenLake. With this deal, HPE gets a platform for artificial intelligence in IT operations (AIOps).
OpsRamp's technology – which delivers discovery, monitoring, automation, and event resolution with AIOps – provides end-to-end visibility, observability, and control across hybrid and multi-cloud IT environments. These capabilities span multi-vendor computing, networking, and storage, along with cloud resources, containers, virtual machines, and applications.
The acquisition will expand HPE GreenLake into IT operations management (ITOM), a market valued at approximately US$39 billion according to Gartner's estimate.
Integrating OpsRamp's hybrid digital operations management solution with the HPE GreenLake – and supporting it with HPE services – will reduce the operational complexity of multi-vendor and multi-cloud IT environments that are in the public cloud, colocations and on-premises.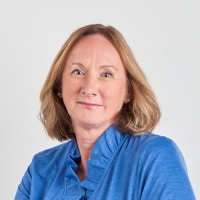 "Customers today are managing several different cloud environments, with different IT operational models and tools, which dramatically increases the cost and complexity of digital operations management," said Fidelma Russo, chief technology officer of HPE.
"The combination of OpsRamp and HPE will remove these barriers by providing customers with an integrated edge-to-cloud platform that can more effectively manage and transform multi-vendor and multi-cloud IT estates."

Fidelma Russo, HPE
The transaction is expected to close in the third quarter of the HPE 2023 fiscal year. OpsRamp's technology will be integrated with HPE GreenLake platform, available standalone as-a-service, and embedded within HPE's compute, storage, and networking solutions.
Strengthening GreenLake's service offerings
Launched in 2018, HPE GreenLake offered a pay-as-you-go consumption model that was aimed at helping enterprises to accelerate their data-first modernisation. GreenLake positioned HPE at the centre of the burgeoning as-a-service market, providing cloud services that can run on-premises, at the edge, in a colocation facility, and in the public cloud.
Anchored by GreenLake, HPE has more than doubled our as-a-service total contract value, reaching nearly US$10 billion through the end of this quarter. This was revealed during the tech giant's latest earnings call.
To date, HPE GreenLake has 65,000 customers, powers more than two million connected devices and manages more than one exabyte of data under management with customers worldwide.

"HPE GreenLake is the benchmark for on-prem consumption-based infrastructure, a segment that is growing daily. Enterprises love the flexible economic and operational models that consumption-based infrastructure enables," said Steve McDowell, principal analyst and founding partner at NAND Research, in an article written in Forbes.
He noted that in the last five years, HPE has acquired nearly a dozen companies that directly contribute to GreenLake functionality. These include companies such as QuattroLabs, Scytale, CloudPhysics, Zerto, and Axis.
"Delivering IT-as-a-Service requires more than just servers, storage, and networking. It also requires a robust set of software and services. These are necessary to give IT users a seamless experience in procuring, provisioning, and managing the underlying resources. This is a critical element of the GreenLake offering. HPE tells us that two-thirds of GreenLake's revenue is software and services," said McDowell.

Steve McDowell, NaND Research
Based in San Jose, California, OpsRamp was part of Hewlett Packard Pathfinder's venture capital investment in 2020. OpsRamp delivers ITOM SaaS products focused on network discovery, monitoring tools and event resolution with automated capabilities.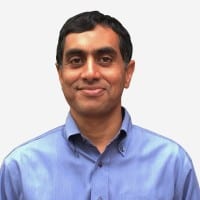 "The integration of OpsRamp's hybrid digital operations management solution with the HPE GreenLake platform will provide an unmatched offering for organisations seeking to innovate and thrive in a complex, multi-cloud world," said Varma Kunaparaju, CEO of OpsRamp.
"Partners and the channel will also play a pivotal role to advance their as-a-service offerings, as enterprises look for a unified approach to better manage their operations from the edge to the cloud."

Varma Kunaparaju, OpsRamp