Hewlett Packard Enterprise (HPE) last week signalled its entry into the AI cloud market with the addition HPE GreenLake for large language models (LLMs) for any enterprise to access on-demand in a multi-tenant supercomputing cloud service.
With the introduction of HPE GreenLake for Large Language Models (LLMs), enterprises can privately train, tune, and deploy large-scale AI using a sustainable supercomputing platform that combines HPE's AI software and market-leading supercomputers.
HPE GreenLake for LLMs will be delivered in partnership with HPE's first partner Aleph Alpha, a German AI startup, to provide users with a field-proven and ready-to-use LLM to power use cases requiring text and image processing and analysis.
HPE GreenLake for LLMs is the first in a series of industry and domain-specific AI applications that HPE plans to launch in the future. These applications will include support for climate modeling, healthcare and life sciences, financial services, manufacturing, and transportation. HPE also today announced a new series of compute solutions, optimised for AI inference workloads at the edge and in the data centre.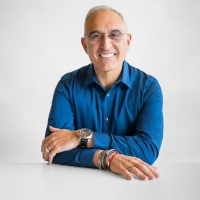 "We have reached a generational market shift in AI that will be as transformational as the web, mobile, and cloud," said Antonio Neri, president and CEO, at HPE. "HPE is making AI, once the domain of well-funded government labs and the global cloud giants, accessible to all by delivering a range of AI applications, starting with large language models, that run on HPE's proven, sustainable supercomputers."
"Now, organisations can embrace AI to drive innovation, disrupt markets, and achieve breakthroughs with an on-demand cloud service that trains, tunes, and deploys models, at scale and responsibly."

Antonio Neri, HPE
HPE is accepting orders now for HPE GreenLake for LLMs and expects additional availability by the end of the calendar year 2023, starting in North America with availability in Europe expected to follow early next year.
AI-native architecture
Unlike general-purpose cloud offerings that run multiple workloads in parallel, HPE GreenLake for LLMs runs on an AI-native architecture uniquely designed to run a single large-scale AI training and simulation workload, and at full computing capacity.
The offering will support AI and HPC jobs on hundreds or thousands of CPUs or GPUs at once. This capability is significantly more effective, reliable, and efficient to train AI and create more accurate models, allowing enterprises to speed up their journey from POC to production to solve problems faster.
Meanwhile, to support its foray into the AI cloud market, HPE announced an expansion to its AI inferencing compute solutions to accelerate time-to-value for a range of industries, including retail, hospitality, manufacturing, and media and entertainment.
The new HPE ProLiant Gen11 servers are optimised for AI workloads, using advanced GPUs. The HPE ProLiant DL380a and DL320 Gen11 servers boost AI inference performance by more than 5X over previous models.
These systems have been tuned to target workloads at the edge and in the data center, such as Computer Vision at the Edge, Generative Visual AI and Natural Language Processing AI.
Collaboration with Aleph Alpha
HPE GreenLake for LLMs will include access to Luminous, a pre-trained large language model from Aleph Alpha, which is offered in multiple languages, including English, French, German, Italian and Spanish. The LLM allows customers to leverage their own data, train and fine-tune a customised model, to gain real-time insights based on their proprietary knowledge.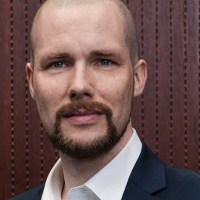 This service empowers enterprises to build and market various AI applications to integrate them into their workflows and unlock business and research-driven value.
"By using HPE's supercomputers and AI software, we efficiently and quickly trained Luminous, a large language model for critical businesses such as banks, hospitals, and law firms to use as a digital assistant to speed up decision-making and save time and resources," said Jonas Andrulis, founder and CEO, Aleph Alpha.
Supercomputing scale for AI training, tuning and deployment
HPE GreenLake for LLMs will be available on-demand, running on the world's most powerful, sustainable supercomputers, HPE Cray XD supercomputers, removing the need for customers to purchase and manage a supercomputer of their own which is typically costly, complex and requires specific expertise.
The offering leverages the HPE Cray Programming Environment, a fully integrated software suite to optimise HPC and AI applications, with a complete set of tools for developing, porting, debugging, and tuning code.
In addition, the supercomputing platform provides support for HPE's AI/ML software which includes the HPE Machine Learning Development Environment to rapidly train large-scale models, and HPE Machine Learning Data Management Software to integrate, track, and audit data with reproducible AI capabilities to generate trustworthy and accurate models.