A CBRE survey of 150 Asia-Pacific (APAC) companies reveals that nearly 60% expect some form of hybrid working, ranging from an equal mix of office and remote working (28%), mostly office (24%), and mostly/fully remote (5%). Nearly 40% of respondents expect staff to work fully from the office, up from 26% in 2021. This contrasts starkly with the U.S and EMEA, where 95% of companies expect staff to fully work from the office.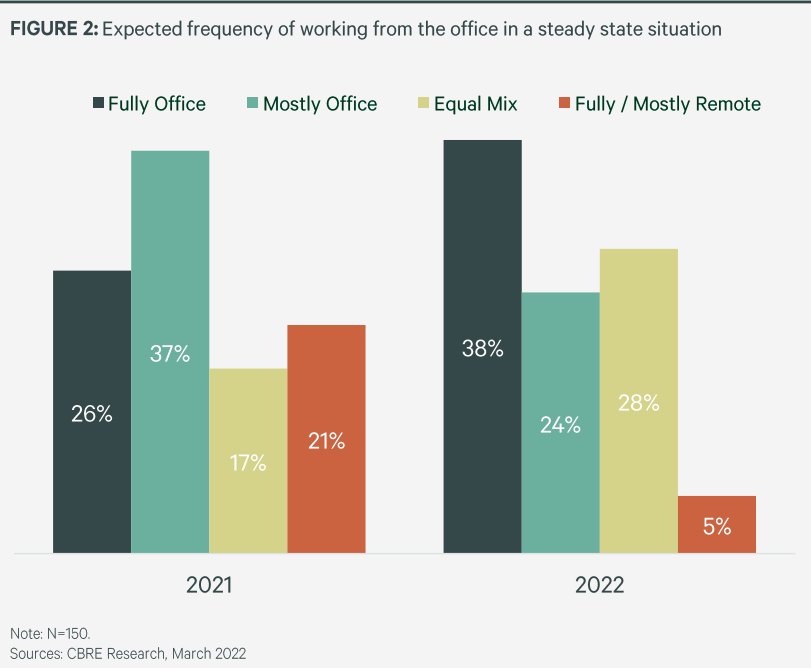 The overriding preference for office-based working in APAC signals healthy long-term prospects for office demand, with nearly half of respondents intending to increase their real estate portfolios over the next three years, while 59% of multinationals plan to expand this year, up from 33% in 2021.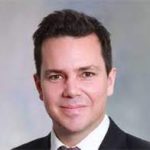 Luke Moffat, Regional managing director and head of advisory & transaction services for Asia Pacific at CBRE says the return will not be to office life as it was pre-pandemic. He acknowledges that workplace priorities have shifted to support hybrid work, with measures ranging from changing the size and function of office portfolios to implementing new in-office features like hot-desking and smart-workplace technology.
"There is no 'one size fits all' strategy for companies; measures can differ across geographies, industries, and even individual departments in the same company," he added.
The new office layout
The survey reveals a sharp drop in fixed seating arrangements in favour of flexible seating and activity-based working. Prior to the pandemic, 58% of firms had fixed seating compared to just 28% of companies that still retain it.
These preferences vary across industries, with the financial sector undergoing the strongest shift away from fixed seating, while professional services firms are likely to maintain more fixed seats, although some law firms are introducing unassigned private offices for confidential work.
The adoption of hybrid working will require cutting-edge physical, human and digital amenities, with flexible open spaces (64%), good indoor air quality (52%), and touchless technology (35%) among the features that companies most want to incorporate in their buildings.
About 60% of companies intend to increase their investments in technology in the workplace to provide a better experience for employees.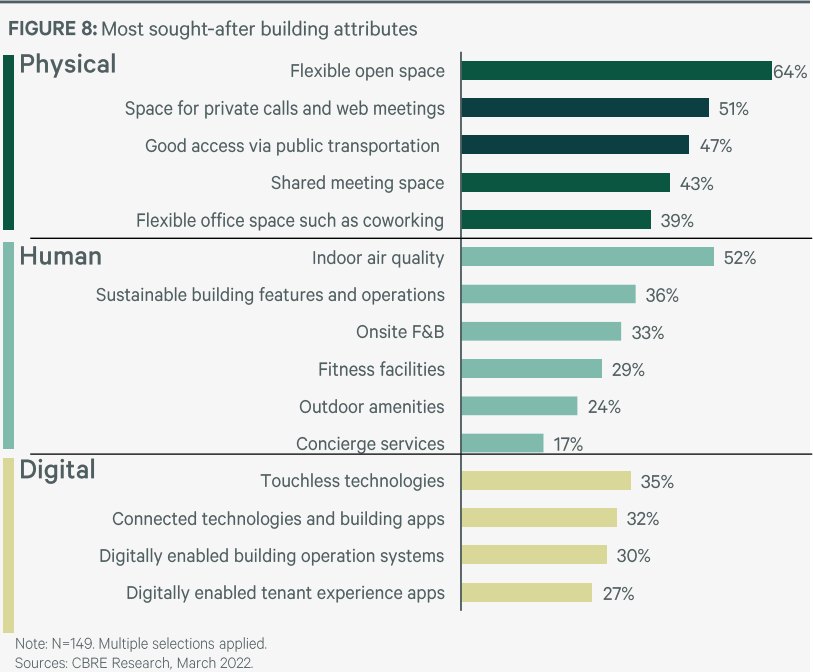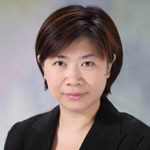 According to Ada Choi, head of occupier research and head of data intelligence and management for Asia Pacific at CBRE, technology will be front and centre of the hybrid working push such as next-generation meeting facilities that can accommodate hybrid meetings, along with solutions that track office space optimisation.
She added that to create this high functioning 'phygital' workplace, occupiers will have to commit substantial investment and collaborate closely between internal functions and corporate real estate teams.