Big companies in Indonesia are now more open to hybrid work models in the aftermath of the COVID pandemic, allowing employees from outside the capital Jakarta to work remotely in satellite offices.
"In the past, Indonesia's large enterprises would often set up a corporate headquarter in Jakarta, then hire talent locally or relocate talent for in-person work. Covid-19 changed this dynamic entirely, as large teams were forced to work from home," said Vanessa Hendriadi, co-founder and CEO of coworking space operator GoWork.
GoWork's management team noted that mid-way through the outbreak, they knew that the traditional working model had changed forever. They decided to take swift and decisive action to aggressively focus on corporates and large enterprises.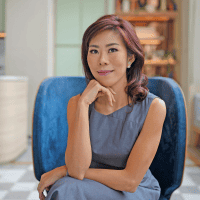 GoWork now offers "scale-as-a-service" to corporates and large enterprises, many of whom are struggling to adapt to a post-pandemic workforce that demands hybrid work models.
The company's new full-stack B2B services include helping companies find and set up satellite offices and operations outside the Jakarta Metro area, which enable decentralised team building, accelerated flexibility to scale up and down, and hands on support across various departments such as human resources, legal, finance and more.
"While providing workspaces will always be an integral part of our business model, the reason we've been able to succeed where others have failed is that we've undergone a radical transformation to offer a full spectrum of corporate support across satellite cities in Indonesia. We are able to thrive in 2023 due to our new highly customised solutions for large companies."

Vanessa Hendriade, GoWork Indonesia
Pre-pandemic, GoWork's membership was almost entirely composed of startups, small and medium enterprises, and freelancers.
Today, as a result of the roll-out, 95% of GoWork members are professionals working for companies like Deloitte, AirAsia, Pfizer, Nielsen, and others. While other Indonesian coworking players were forced to conduct mass layoffs or shut down, GoWork was able to not only survive, but expand by spotting and focusing on the untapped market opportunity with corporates and large enterprises.
Indeed, the company has more than double its business from pre-pandemic levels. GoWork Indonesia has an 85% annual client retention rate. Its notable clients span various sectors, including companies like Creative Capital, Tickled Media, and Ula, as well as governmental bodies like PT Pegadaian, which occupies multiple floors in several GoWork locations across the country.