At US$535 billion, Asia-Pacific mergers and acquisitions (M&A) activity hit an all-time high in the first six months of 2021 as markets begin to revive from the COVID-19 pandemic.
Despite many parts of the global economy still operating under restrictions, cross-border transactions have also staged an impressive comeback, increasing by almost three times year-on-year to US$159b.
EY noted more than 50 deals over US$1b announced targeting Asia-Pacific so far this year, increasing by almost five times year-on-year.
The technology sector continues to lead deal activity in the region, accounting for almost one-third (28%) of the cumulative deal value in the first half of 2021.
M&A targeting technology companies hit a record high in the region, with deal value increasing by 88% year-on-year. The advanced manufacturing and mobility sectors were the subsequent most active in terms of deal activity.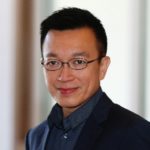 According to Yew-Poh Mak, EY Asia-Pacific strategy and transactions leader, the pandemic has propelled innovation and significant business transformation across all industries.
He added Things (IoT), AI, electric vehicles and sustainable, fuel-efficient technologies fuelled the M&A activity in the region.
"For advanced manufacturers who pursued M&A, the primary activity has been bolt-on acquisitions in the same sector designed to increase market share or transformative deals that would enable a more sustainable business model."
"Consolidation is a means for businesses to combine and complement their strengths to differentiate themselves and, in the technology sector, to focus more on a target's business resilience, digital technology alignment, and to gain market share," he added.
Outbound value in Asia-Pacific rebounded to pre-COVID-19 levels to US$85b. The inbound value reached a historical high at US$74b, jumping by more than 170% compared to the pre-COVID19 pandemic average.
ESG-related acquisitions drive global deal activity
In addition, M&A activity in the renewable energy sector almost tripled globally in the first half of 2021, compared to the same period last year, as CEOs look to meet ambitious environmental targets through transactions.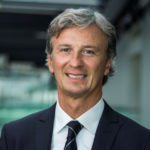 The value of these environmental, social and governance (ESG)-related deals has jumped from US$35.7b in 1H 2020 to US$96.5b in 1H 2021.
Andrea Guerzoni, EY Global Vice Chair – Strategy and Transactions said: "ESG is increasingly becoming an integral part of investment decisions, with many CEOs and investors committing to adapt their current and future deal strategies with sustainability and long-term value creation at the forefront."
The highest level since 2010
Looking forward, the appetite for deals in Asia-Pacific is at its highest level since 2010, with almost 90% of companies in the region indicating that they are on the lookout for cross-border acquisitions in the next 12 months, according to the EY Capital Confidence Barometer. 65% globally are considering M&A within the same time frame.
EY's Mak acknowledged that digitalization remains paramount in Asia-Pacific and globally. Companies are actively putting customer expectations at the centre of their plans.
One aspect that arose from the COVID-19 pandemic has been the splintering of value chains, both upstream to suppliers and downstream to customers due to the repeated lockdowns.
Any acquisition of emerging technology and innovative solutions will enable companies to scale up their existing technological capabilities, accelerate the digitalization of the customer journey and transform business processes.
"Identifying potential areas of growth to make acquisitions and making the difficult decision to divest underperforming assets are both firmly on the corporate agenda in the Asia-Pacific and worldwide," he concluded.