Japanese telecom carrier KDDI Corporation has upgraded its au Pay mobile payment system making it five times faster, and it also improved the processing performance of its au Ponta Points loyalty program by 200%.
au PAY has approximately 31 million customers, while au Ponta Points Program is one of Japan's most popular customer loyalty systems. Both au PAY and au Ponta Points Program continue to grow rapidly as Japanese consumers embrace mobile payments and a cashless lifestyle. To handle the increasing volume of data and transactions, KDDI urgently needed to update its system infrastructure.
"au PAY and au Ponta Points Program are indispensable services in our customers' daily lives, especially when digital money becomes a form of compensation starting in April 2023. Since these services must be available 24/7, we decided to redesign and build the IT architecture from the infrastructure up," said Nobuaki Kamada, general manager, DX Architect Department, Information System Division, Technology Sector, KDDI Corporation.
KDDI chose Oracle in February 2021 with Oracle Consulting Japan as the implementation partner for this purpose.
The telecoms operator deployed Oracle Database, enabling KDDI to meet changing customer needs by enabling the development of new services and applications 30% faster.
"KDDI selected Oracle Database for its proven reliability, scalability, and security, and to form the foundation of our infrastructure. In addition, Oracle Database provides a data platform for our Java application development resources and allows us to reduce application release times by more than half without any downtime. Now we are able to quickly develop and deliver services that meet the ever-changing needs of our customers"

Nobuaki Kamada, KDDI Coporation
Beyond database: other project details
To further modernise the system infrastructure for au PAY and au Ponta Points Program, KDDI also deployed Oracle Real Application Clusters and Oracle Data Guard to achieve high performance and high availability.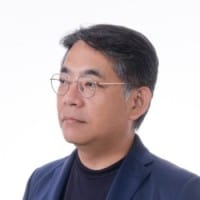 In addition, Oracle GoldenGate, which enables smooth data migration and synchronisation and supports third-party databases, was used to ensure no downtime during the migration. The full migration was completed within a year, enabling KDDI to release and update new services through the upgraded platforms in a short period of time without any disruption.
KDDI also chose Oracle Cloud Infrastructure (OCI) to build au Ponta Points Program's disaster recovery system. Meanwhile for au PAY, KDDI will use OCI to integrate internal and external processes. OCI, along with Oracle Autonomous Database, will also be used to store transaction settlement details and to analyse. data.
"KDDI's payment and customer point program are an important social infrastructure for consumers in Japan. The success of this implementation is a result of the optimal performance of the Oracle database products, the high reliability provided by OCI, and the talented team of architects at KDDI," said Toshimitsu Misawa, member of the board, corporate executive officer and president, Oracle Japan.
"We are honoured to work with KDDI to ensure the secure operation and management of its mission-critical data infrastructure, on-premises and in the cloud," he added.