Direct Internet Access (DIA) is hot on the heels of Multiprotocol Label Switching (MPLS), with 42% of average sites running the product in 2021.
The TeleGeography survey of 185 companies in the US managing U.S. national, regional, and global corporate wide area computer networks, shows a clear downtrend in MPLS use, from a dominant high of 82% of sites running the product in 2018 down to 46% in 2021. This marks the first time this figure has dropped below half of the average sites.
The extension of COVID-related remote work has accelerated many ongoing WAN trends like migration to the cloud, SD-WAN adoption, and incorporation of alternative access technologies into the underlay.
The result is the rise in usage for DIA and business broadband, with DIA experiencing a four-year CAGR increase of 3% and broadband logging an increase of 1.5%.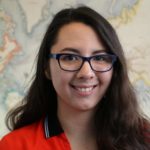 "Through our survey, we can see that enterprise companies are embracing hybrid networks more and more. MPLS usage in our respondents' WAN has been declining steadily, and in 2021 we saw a near-equal ratio of MPLS and DIA in the average network," said Elizabeth Thorne, Senior Analyst at TeleGeography.
The rates hint at the potential for DIA usage to overtake MPLS in future surveys.
The survey also reveals WAN managers' views on zero trust security (ZTS) and secure access service edge (SASE) adoption. ZTS adoption is on the rise, growing from just 8% of respondents in 2019 to 35% in 2021, a significant increase in just two years.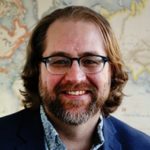 "Enterprise networking is evolving, in part due to an increase in remote working. Network managers are facing the challenge of accommodating a remote-friendly, work-from-anywhere environment and many will likely be moving toward internet-first networks and further away from MPLS in the coming years," said Greg Bryan, senior manager at TeleGeography.