Years back, my manager said he supports "remote work" for those that ask for it provided they "report in their activities every day." No one took up his offer and not because some didn't want remote work. A couple of colleagues I asked thought the 'stick' was a strong disincentive.
Fifteen years on, we are on year three of what, for many, is the norm – a hybrid workplace where we have scheduled days of being physically in the office and periods when we can work from anywhere – mostly home.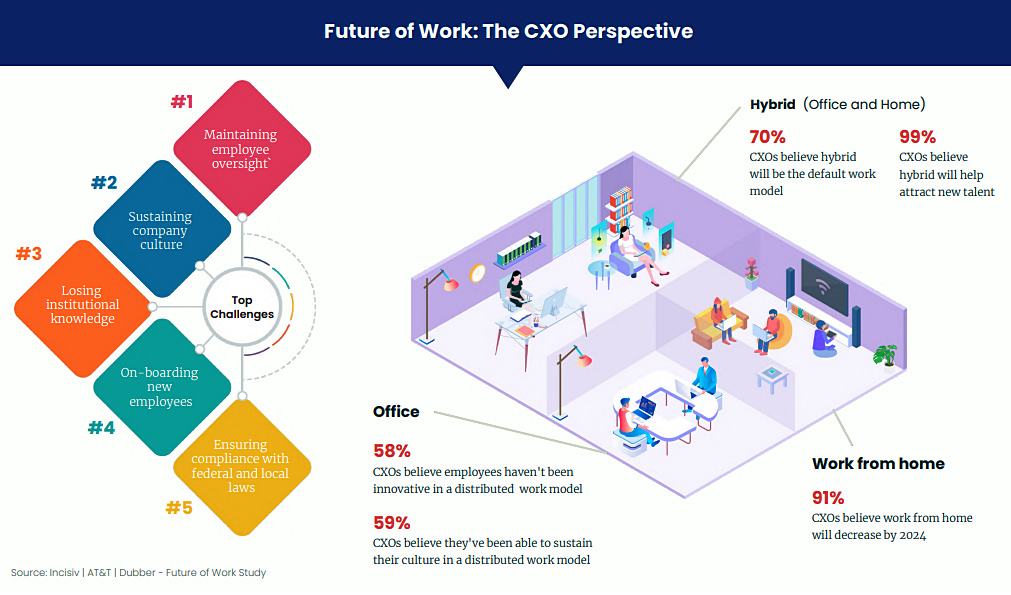 An AT&T and Dubber study, The State of the Industry: Future of Work*, predicts that by 2024 half of work will be performed offsite. Of greater concern, however, is that two years since we started this remote work that has led some to hybrid work, 72% of respondents to the survey lack a detailed strategy and 76% don't have the right key performance indicators (KPIs) to support hybrid working models.
* Editor's note: The AT&T and Dubber study surveyed 303 respondents who were senior executives working in the US.
In Asia, it is arguable that sentiments remain mixed as to the effectiveness of a hybrid approach to work.
Drivers of change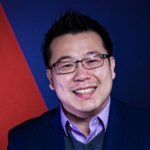 Thomas Lin, chief executive officer of AvePoint Edutech, says the three main drivers for a hybrid workplace are flexibility, the ability to customize business structures and trust.
"While the hybrid workplace was a necessity amid the pandemic, it has now become a preference for today's modern worker, and one that businesses must adapt to stay competitive."

Thomas Lin
With learnings from the ongoing Great Resignation, Matt Young, senior vice president & head of Asia Pacific and Japan at Nutanix, posits that organisations want employees to have an excellent experience. They do so by leading with empathy and understanding and enabling them to work how and where they work best in a productive way.
Both Young and Workday's chief technology officer for APJ, Damian Leach, agree that making the right technology investments will be key to achieving agility and productivity even as organisers strive to understand employee sentiment and commit to active engagement.
Tools that support hybrid work
Wilson Ching, general manager for Cisco Hong Kong & Macau says to ensure productivity, organisations need full-stack observability for continued optimised user and application experience; and secure access service edge for simplified deployment and streamlined management in the cloud.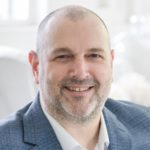 Leach says leadership needs to build a more adaptable organisation that empowers its employees operationally by ensuring everyone has clear channels for communication, feedback, reward, and learning.
With the near-constant threats from outside and within, Lin recommends adopting strict and secure data policies to avoid data breaches.
"To help alleviate the end-user worries about such concerns, a secure data protection system should be used. A structured approach with holistic coverage from developing to implementing and maintaining an organizational approach is key."

Damian Leach
Adding to this, Young said end-user computing should be a concern. "Legacy infrastructure and poorly designed implementations pose security, business continuity and disaster recovery risks. These will need to be revisited to ensure that remote workers can securely and reliably access corporate applications and resources," he elaborated.
Architects of a hybrid workplace
Cisco's Ching says it is about everyone and needs to be promoted throughout every level of the organisation.
"In terms of execution, it requires a different IT management approach in which the team must be able to provision users and devices at scale and with ease; access robust and relevant analytics; secure and troubleshoot; collaborate through a solution that provides single-pane-of-glass management."

Wilson Ching
AvePoint's Lin believes that learning and development leaders have a great role to play in creating sustainable and dynamic programs that are aligned with career pathing and internal mobility, they must also understand the important role engagement can play.
"But while the main leads are usually the human resources departments, it is imperative for all business leaders in the organizational chain to be onboard to ensure the creation and management of a successful hybrid workplace. Being hybrid has gone above being an action, it is an attitude and belief towards work," he continued.
For Workday's Leach, success today requires a digital dream team to be formed where the CFO, CHRO, and CIO design a set of unified KPIs on workplace performance. "The teams need to use collaboration tools for agile sprints that help dynamically solve for the big issues," he added.
Making it work
Forrester predicts that one in three firms that make a new shift to hybrid work models will fail. Forrester's chief research officer, Sharyn Leaver says business leaders are grappling with big employee-related questions right now.
Forrester predicts that only 10% of firms will shift to a fully remote model, and 30% will go back to a fully in-office model. The remaining 60% of firms will shift to a hybrid model, and one-third of those firms will fail in their first attempt at anywhere work.
"Why? Because shifting to a hybrid model while still designing meetings, job roles, and promotion opportunities around face-to-face experiences will send productivity plummeting and lead execs to question the model instead of the processes they cling to," explained Leaver.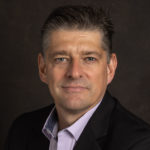 Nutanix's Young says security, collaboration and employee engagement can all be potential barriers to the success of a hybrid workplace model. He cited learnings from the early days of the pandemic when many organisations were not able to address these challenges adequately.
"Only businesses that had already modernised their infrastructures were equipped to transition employees to remote work without compromising essential issues such as security and seamless access to applications and resources on the corporate network."

Matt Young
"Flexibility is key as organisations or local requirements change. IT infrastructure needs to be able to seamlessly adapt while maintaining the employee experience," concluded Young.
Citing the results of the Cisco Global Hybrid Work Study 2022, Ching said only a quarter of employees feel their employer is very prepared for the future of hybrid work. "Employees feel their companies are most prepared with investment in technology but they lack employee support and related policies or processes, which tells that companies are yet to fully commit to it," he opined.