In the Investis Digital (iDX) commissioned study, "Waste Less. Grow More", Forrester Consulting noted that fewer than only 17% of respondents indicated that they have a tech stack that works together "extremely well," with the average company surveyed using up to six different systems.
The study focused on performance-driven, data-driven solutions, and quantifies the financial and environmental waste caused by companies' investments in technology and software, as well as that resulting from duplicative digital advertising and content strategies.
The problem: Managing MarTech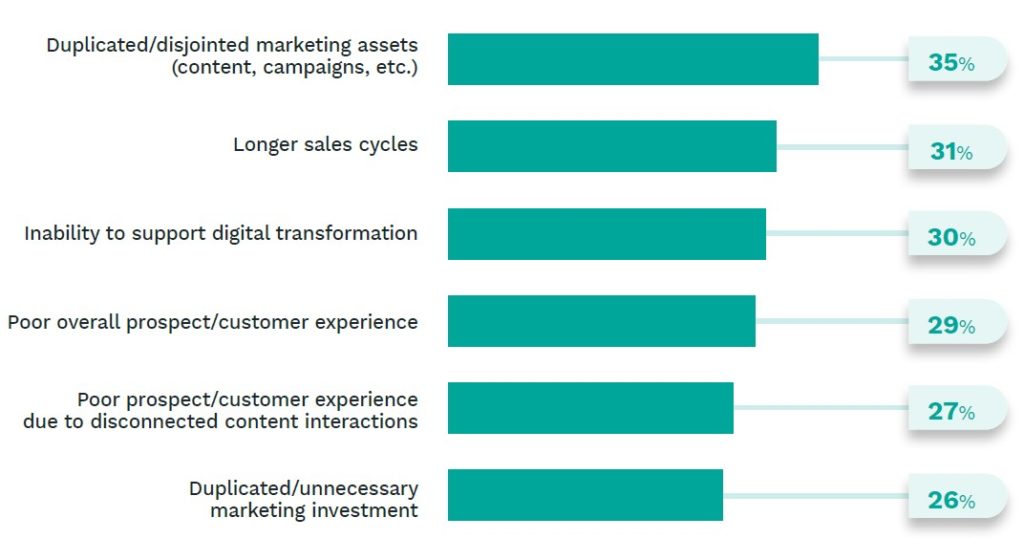 iDX identified three core reasons for this inefficiency:
 1) Marketing tech stacks are becoming increasingly complicated;
 2) The complexity creates inherent inefficiencies; and
 3) Disconnected platforms are resulting in disjointed efforts and wasteful duplication.
The consequences extend beyond financial waste, with yearly digital waste equivalent to the global CO2 emissions attributed to the aviation industry.
"In the continuous attempt to evolve digital strategies, businesses are pouring significant amounts of money and overhead into MarTech, AdTech, content and people," said Myles Peacock, global CEO, iDX. "But they lack the correct governance and overarching connected content framework to join everything together, creating significant waste throughout the ecosystem, as well as mixed end results."
He predicts the issue will only get more serious without solid foundations being established, particularly as the industry experiences a meaningful uptake of AI. Forecasts suggest that businesses will spend an astounding US$4.7 trillion on marketing by 2025, with one-quarter of that spend going to MarTech specifically.
He opined that marketing and communications only work when they're seen by the audiences that need to see them, and then acted upon. The rest is pollution.
The solution
To address this pressing issue, iDX proposes a tech and human approach, applying structured governance to a company's marketing ecosystem. Best practice in this space necessitates combining MarTech and AdTech platforms to ensure all tools are being used to their maximum efficiency.
Implemented well, 59% of those surveyed experienced an increase in company revenue, 55% experienced improvements in customer experience, and 48% experienced a more efficient use of time.
iDX claims that its ConnectedContent has the potential to utilise existing investments more effectively while driving the industry towards a more sustainable future.
"We can collectively and proactively reduce waste, improve ROI, and enhance the end customer experience by 1) harmonising complex platforms and processes to make teams more efficient, 2) creating and measuring content more effectively, and 3) streamlining marketing technology for a more profitable outcome," said Peacock.
As an industry, we are overdue when it comes to transforming the way organisations think about digital communications."