A new ipoque GmbH research finds a strong demand for next-generation DPI solutions that feature encrypted traffic intelligence, with 92.6% of networking vendors having already incorporated the capability or planning to do so in their existing or future networking or cybersecurity solutions.
The research investigates the evolution of deep packet inspection (DPI) technologies against the growth of encrypted traffic across today's IP networks. The first-ever report on encryption that is based on the views of leading networking vendors
Addressing traffic visibility issues from encryption
The research report, Deep packet inspection and encrypted traffic visibility for IP networks, highlights the impact of newer and tougher encryption protocols such as TLS 1.3, TLS 1.3 0-RTT and ESNI on network visibility. Visibility loss from encryption is found to be a major concern for 85.3% of vendors, affecting key functionalities such as security, network performance management and analytics.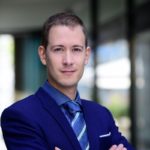 "Loss of traffic visibility can have devastating effects on the network due to heightened vulnerability to security threats, non-optimized management of traffic and poor analytics," says Dr Martin Mieth, VP of engineering at ipoque. "Respondents report more than a third of security incidents to originate from encrypted threats."
Quest for the ideal tool for analysing encrypted traffic
With decryption methods such as SSL/TLS inspection giving way to security and regulatory pressures, there is an obvious trend towards traffic inspection methods that are less intrusive. Dr Mieth observes that vendors are leaning towards methodologies that are no longer dependent on the readability of payload information.
"In this regard, we note a strong preference for advanced techniques that use behavioural and statistical/heuristic analysis as well as AI-based methods such as machine learning (ML) and deep learning (DL)," he adds.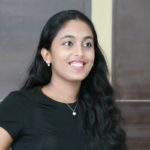 The study underscores the continuous reliance on DPI for real-time network intelligence. "Four-fifths of vendors use or plan to use DPI, with preferences shifting towards turnkey and commercial solutions," said Ariana Leena Lavanya, principal analyst at The Fast Mode.
"Newer encryption protocols have been progressively eroding the information available to DPI tools, but this has become an impetus for DPI vendors to reinvent their approaches, leading to next-gen DPI solutions."  

Ariana Leena Lavanya
Next-gen DPI solutions
ipoque introduced encrypted traffic intelligence (ETI) across its suite of OEM DPI solutions, last year. "At its core, ETI features advanced AI-based analysis using ML, DL and high-dimensional data analysis. This includes ML/ DL algorithms such as k-nearest neighbours (k-NN), decision tree learning models, convolutional neural networks (CNN), recurrent neural networks (RNN) and long short-term memory (LSTM) networks that boast over 6000 features - including statistical, time series and packet-level features" added Dr Mieth. "We merge these with statistical and behavioural/heuristic analysis and DNS/service caching to accurately and reliably detect encrypted applications and services".
ipoque's DPI product portfolio offers the highest accuracy rate in the industry and delivers environment-dependent packet processing with two distinct DPI engines that can be embedded into any networking or cybersecurity solution – R&S®PACE 2 which is aimed at traditional, scalar-packet processing architectures and R&S®vPACE which caters for high-speed, VPP-based processing in cloud environments.
The ipoque DPI technology identifies and classifies thousands of applications, protocols and service types and extracts metadata in real-time. Supported by weekly signature updates combined with continuous performance and reliability testing, networking vendors can deliver application awareness in any part of a network, seamlessly and with scalability.