Singapore's Nanyang Technological University (NTU) has adopted Pure's FlashBlade for use in the university's High Performance Computing Centre (HPCC).
The NTU HPCC processes data for projects led by NTU Singapore and its partners, ranging from genome sequencing to weather analysis.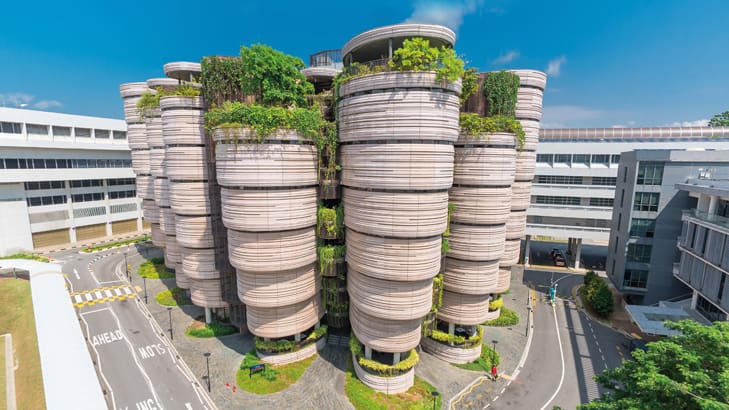 With up to eight supercomputing workloads running concurrently at any time, the HPCC team has opted to install FlashBlade to support the increasingly complex workloads and massive datasets.
Why FlashBlade
FlashBlade provides a shared storage platform that can keep up with the demands of high-performance workloads. This shared data storage allows data to flow freely from storage layer to compute layer - across all the individual computing nodes and enables data processing to be done in parallel, speeding up analysis significantly.
According to Rajnish Arora, vice president for enterprise computing research at IDC Asia/Pacific, all Flash Storage systems including NVMe-based AFAs provide a significant performance boost for HPC workloads which require systems that can analyse and manage large volumes of structured and unstructured data from multiple data sources.
He added that AFAs can offer as much as 10X performance boost for large data intensive workloads compared to HDD-based storage systems. "AFAs can deliver less than 100 microseconds or in some of the next-generation NVMe-over fabric AFAs delivering 50 to 60 microseconds latency performance.  In addition, AI and ML training models which are extensively used in computational intensive workloads, require very large number of read / writes such are more than a million to 2 million IOPS," noted Arora.  
The capacity and latency improvements are expected to help more research teams from the various schools significantly reduce the time needed for their data analysis, allowing them to focus on interpreting their data and accelerate their project timelines.
Use cases
One of the first to leverage FlashBlade is a genome assembly project by researchers at NTU's School of Biological Sciences. The team, led by Assistant Professor Jarkko Salojarvi, is currently in the process of sequencing and analysing the DNA of over 1,000 plant species.
Professor Salojarvi said, "If we looked at one genome a week, it would take us 20 years to cover 1,000 species, so it was important for us to run analyses in parallel. Moving to FlashBlade has enabled us to significantly speed up the process."
With FlashBlade enabling them to run up to four jobs in parallel, the team was able to complete more than 550 assemblies in just 18 months, compared to less than 100 assemblies within the same time span if examined one by one.
Being able to accelerate the project timeline means that researchers can look at expanding the research to other areas or dive deeper into specific species or types. Other researchers studying environmental conservation, climate change or the plants' potential pharmaceutical use will also be able to tap on their findings.
"FlashBlade's ability to scale up performance while lowering I/O latency has exceeded our expectations," said Alvin Ong, chief information officer, NTU Singapore. "We are confident that we'll be able to meet the increasing demand for supercomputing resources and strengthen NTU's position as a world-class research-intensive university, while walking the talk when it comes to protecting the environment."
Other benefits of ultra-dense all-flash storage
The increase in computational power has also enabled the HPCC to support even more research requests while upholding its commitment to sustainability. Switching to ultra-dense all-flash technology has reduced the amount of rack space needed, allowing the HPCC team to optimise the centre's physical space.
Additionally, the lower energy and cooling requirements reduced the HPCC's overall power consumption and minimised emissions.
The combination of these two advantages allowed the HPCC to expand on its available computing resources exponentially, while still meeting the energy efficiency standards to be certified as a Singapore Standard SS 564 Green Data Centre. The HPCC is currently one of 13 organisations in Singapore to be certified to SS 564, and the only institute of higher learning on the list.
"Memory-driven computing and SCM (Storage Class Memory) are some of the other exciting technologies which are expected to become mainstream in the next 3 to 5 years which will have a significant impact on driving new & exciting outcomes for HPC workloads, both in the commercial as well as education/ research segments," opined Arora.