Nutanix partnered with Universal Storefront Services Corporation (USSC) to provide vital financial services, such as mobile app-based services and physical cash cards for underserved Filipinos. 
Nutanix Cloud Platform
USSC handles an estimated five percent of all domestic and international money transfers in the Philippines, amounting to approximately USD 3 billion annually.
To overcome the limitations of its legacy infrastructure the company now uses the Nutanix Cloud Platform for continuous upgrade of its mobile app which efficiently provides e-wallets and remittance transactions.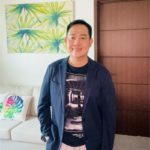 "We are now among the top 10 providers of remittance services in the Philippines, and we are developing new services all the time. No matter what new services we come up with and what additional resources we need from IT, we find that the Nutanix Cloud Platform can handle it," said Jess Madamba, head of Information Technology at USSC.
Service to the underserved
The partnership became useful for underserved Filipinos who lived far from banks when the government distributed cash aid to those affected by the pandemic. Using Nutanix to ensure KYC compliance, identity verification, and more efficient payment processing, USSC developed cash caravans to bring aid to far-flung communities.
"Nutanix is delighted to have played an instrumental role in helping USSC deliver crucial financial services to the underbanked communities in the Philippines. We hope to continue working closely with USSC as they bring a wide range of digitally based financial services to Filipinos," said Han Chon, managing director, of ASEAN at Nutanix.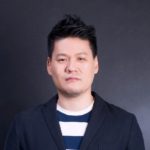 Cost-efficiency and sustainability
IT costs were also reduced after the migration to Nutanix, with an approximate reduction of 60 in total cost of ownership (TCO) and a 40 percent decrease in maintenance costs.
The migration also reduced consumption by at least 40 percent helping the company move forward to its sustainability goals. USSC also reported that operations and data availability were uninterrupted when uptime and data replication improved since migrating to Nutanix.