OCBC Bank has accelerated the approval of mortgage loans for prospective homeowners in Singapore.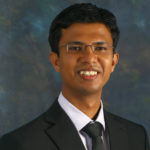 "Mortgage applications vary for each customer and could take a few days, especially for those who do not have all the required supporting documents on hand. Reducing this seemingly tedious process to just an hour for the majority of applicants is a significant leap forward in terms of achieving a more seamless experience for mortgage customers," said Dinesh Suresh, head of digital strategy, consumer secured lending at OCBC Bank.
OCBC is breaking this cycle by offering the potential of a mortgage loan approval service in 60 minutes. The innovation is made possible using FICO Origination Manager. The solution is a digital end-to-end loan application and acceptance journey which leverages automation and straight-through processing on mortgages which are originated online.
"Central to this was a decisioning system that could draw all the threads of the loan application together and weave it into the fabric of an online 'self-service' application channel," said Suresh.
Prior to the implementation, the status quo was that all new home loan applications were manually keyed into the bank's mortgage origination system called CLOUDS (Consumer Lending Origination Uber Decisioning System). Once approved, a letter of offer was generated for the customer's signature. All of which was time-consuming for the customer and the process created friction for OCBC.
Technologies behind the process
The mortgage application process required the submission of various documents to provide evidence of employment, income, financial assets, property details and repayment records.
To streamline the process, the team had to integrate MyInfo, the Singapore e-government's one-stop data platform for citizens, run its own proprietary eKYC (Electronic Know Your Customer) over applications, automate policy decisions and allow for a manual review by bank staff.
The integration of MyInfo into the process meant that customer details were pre-populated and mapped to the correct fields in CLOUDS. It also meant OCBC was not required to obtain physical documents to verify a customer's identity or to separately obtain a photograph. eKYC is essentially performed at this point, however, OCBC also integrated its own proprietary real-time digital KYC to ensure total compliance with its own system and standards.
Decisions about loan size are calculated by looking at numerous factors, such as the regulatory total debt servicing ratio (TDSR) and loan to value ratio (LTV). Income is verified against tax returns lodged with Singapore's Tax Authority (IRAS), as the returns are also integrated into MyInfo and property valuations are determined using API links to third-party valuers.
Once all the calculations are made and a decision proposed, FICO's solution passes the application to a direct acquisition officer to review and complete the case. This is to ensure data, valuations and pricing all look in order before a PDF letter of offer is sent for the customer's digital acceptance.
Suresh pointed out that OCBC's CLOUDS is still the bank's mortgage origination platform. "The "decision brain" inside CLOUDS is the FICO Origination Manager – the technology that assimilates the data feeds, runs the business rules and automates the mortgage application decision," he continued.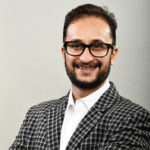 Aashish Sharma, senior director, risk lifecycle and decision management at FICO, added the streamlining exercise also offered an opportunity to standardize the bank's processes for greater efficiency and making it future-ready.
"The solution was designed to achieve the bank's business outcomes including improving efficiency and reducing turnaround time. With that in mind, each role had a unique user interface that enabled them to resolve their cases quickly and effectively. The FICO solution is integrated with the bank's user authentication system to provide a seamless onboarding experience," he elaborated.
Adapting to customer preferences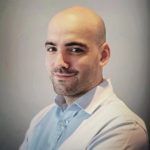 "The modern consumer gravitates towards companies that can make doing business as conveniently as possible," said Tomas Klinger, decision science and data director at Home Credit China. "You don't see these types of banking innovations that often for mortgages as it requires more data collection and accurate analysis. Creating a 60-minute mortgage application service is exactly the type of offering that gets consumers recommending a bank to their social circle."
Suresh is adamant that the bank will continue to offer all channels when it comes to loan applications so there is no change if customers wish to apply at a branch.
"However, it is worth noting that while our branches remained opened during Singapore's Circuit Breaker period, customers appreciated a digital option for their loan application. Thanks to our digital process, S$700M worth of loans were signed up using this online 'instant mortgage' process. The new approach is about offering customers choice, safety and convenience, through a fast, simple and hassle-free journey," he explained.