US-based BPO provider OfficePartners360 (OP360), which runs facilities in the Philippine provinces of Cebu and Davao, has teamed up with PLDT Enterprise to strengthen internet connection which is the technology backbone of its operations.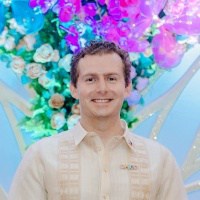 OP360 requires seamless internet connectivity as it expands to a new site in Cebu and another site in Cagayan de Oro province later this year.
"The collaboration with PLDT Enterprise has been instrumental in our company's unprecedented growth. Their innovative solutions and reliable connectivity have provided us with the technology backbone needed to deliver exceptional services to our clients," said Ben Roberts, president and chief operating officer, OP360.
The IT-BPO provider has deployed PLDT Enterprise's iGate solution, a high-performance internet service that delivers fast and reliable internet connections. Through iGate's dedicated bandwidth, OP360 can run intensive applications seamlessly, host rich-media content, and ensure the smooth flow of communications.
In addition, OP360 is using PLDT Enterprise's Metro Ethernet Solutions (Metro E-Wan) to offer secure and reliable connectivity that goes beyond traditional Wi-Fi services.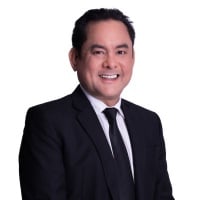 Leveraging a highly redundant fiber optic network, Metro E-Wan eliminates limitations and uncertainties of leased line services, allowing businesses to enjoy the simplicity, transparency, and scalability of Ethernet technology. Reliable connectivity, coupled with robust security measures, ensures that sensitive information remains protected, allowing businesses to focus on delivering exceptional services.
Mitch Locsin, PLDT and Smart first vice president and head of Enterprise Business and International Business Groups, expresses his enthusiasm for the partnership.
"We are proud to collaborate with OP360 to deliver transformative connectivity solutions that drive growth and enhance competitiveness. Together, we are taking the IT-BPO industry to new heights," he said.
Furthermore, to support its work-from-home employees, OP360 relies on Smart Bizload to automatically allocate prepaid load to their workforce. The user-friendly and intuitive interface allows for efficient management and monitoring of load distribution, ensuring transparency and control over communication expenses.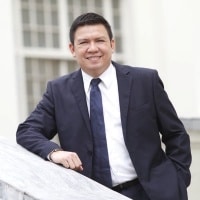 Meanwhile, discussions are ongoing between the two companies about the deployment of an International Private Leased Circuit (IPLC) to connect OP360's Cebu and Davao sites directly to the US. "
We understand the complexities and requirements of businesses like OP360. Our mission is to customise the right tools fit for their companies, empowering them to thrive in the digital landscape," said Kent De La Calzada, assistant vice president and head of customer relationship management, PLDT Enterprise