In the Workforce of the future report, PwC's global leader for people and organization, Carol Stubbings wrote: "We are living through a fundamental transformation in the way we work. Automation and 'thinking machines' are replacing human tasks and jobs and changing the skills that organisations are looking for in their people."
She added that these momentous changes raise huge organisational, talent and HR challenges – at a time when business leaders are already wrestling with unprecedented risks, disruption and political and societal upheaval.
FutureCIO approached five industry practitioners for their perspective on what IT skills will be relevant in 2022.
Most in-demand skills in Asia in 2021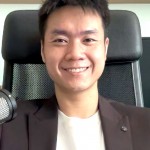 Chris Chen, a co-founder of The Next Level (TNL), noted it had to be programming. Without citing actual reports, he contended the existence of reports showing that big tech companies like ByteDance or Google are offering higher than ever salaries to hire these talents, that small companies with smaller budgets are now exploring the possibilities of hiring fresh grads instead. He added that fierce competition made it difficult to secure such talents.
For his part, Darius Liu, co-founder and chief operating officer of ADDX, seconded the NPL co-founder's assertion adding that rising expectations for seamless digital services caused demand for tech and IT talent to increase exponentially last year.
"In addition to programming skills, Blockchain, data science and artificial intelligence were important as more applications were rolled out in these areas. The growing use of cloud computing also meant experts for AWS, Microsoft Azure and Google Cloud were in demand," he added.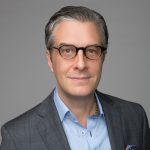 Charles Ferguson, general manager, Asia Pacific, Globalization Partners, attributed this demand to the growth and expansion in other positions such as sales and marketing and operations.
He added that as companies reposition themselves for recovery and growth, there was observed an increased demand for skills in the spheres of project management, software development, cybersecurity, data science and systems engineering.
In explaining the demand for tech skills, Margaret Chen, vice president, Human Resources at SAP Greater China, observed an evolving need for companies to accelerate digital or business transformation by leveraging cloud-based enterprise software.
"Thus, in 2021, we (SAP) ramped up our customer-facing workforce to support companies in assessing how technologies can power their transformation, what values such transformation would generate and how to sustain running their operations digitally. We also strengthened our cloud expertise as our customers investigate opportunities to move workloads and operations to the cloud," she continued.
Recommendation for surviving the talent gaps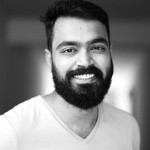 For Ranganathan Balashanugam, chief technology officer at Everest Engineering, continuous learning, coaching, and growing existing talent are critical. "Leaders need to instil workplace cultures that encourage learning from the start when people apply to and join the team. We have peer-to-peer recognition programs to strengthen rapport, regular workshops, webinars, meet-ups to inspire ongoing learning," he continued.
He also acknowledged the importance of ensuring staff are motivated to upskill and develop themselves.
Chen of TNL was more reserved noting that talent management strategies will depend on which stage the company is at. "The two most practical ways that I find are either learning the skill or outsourcing the work to a third party if it makes more sense to spend the money rather than time. There are a lot of resources like online courses, where we can learn at our own pace," he opined.
He also suggested taping the resources of third-party companies or agencies that already have the system or workflow to kickstart right away. Such an approach will enable your company to pick up learned practices.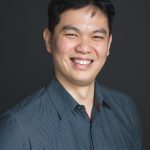 For his part, Liu believes that hiring from the open market, especially at the senior level is a quick way to plug the talent gap. He conceded, however, that in a tight labour market, training and upskilling existing tech employees is another option.
"This gives companies the flexibility of redeploying them to different projects according to business needs," he opined.
Ferguson believes in the value of building partnerships to augment the skills shortage. He cited the case of Singapore where public and private partnerships have proven to be the only way the country can sustainably participate and play a leading role in the global market.
SAP's Chen posited that for companies, the top priority is to operate an HR mechanism that fosters employee development. Employees are looking for ways to contribute to the business as well as to grow on both professional and personal levels. For jobseekers, the top priority is to be agile.
"Digital technologies are advancing at a speed never seen before and all IT practitioners, be it software engineers, analysts, or business development executives, need to have an agile mindset that enables them to see through the eyes of customers and help them solve challenges with technologies," she added.
According to TNL's Chen, when setting up a new team or developing a new product, talents prefer the stability of an established company or one that has existing products that are already selling. "In these scenarios, outsource the development to a third-party software developer, and only start the hiring process when the product is ready and being used by your consumers," he opined.
ADDX's Liu suggests that to allow the tech team to focus on work with the highest impact, companies can equip employees with no formal IT background to perform simpler tasks on their own, such as less complicated website updates or data analysis.
"Companies can also consider offering basic programming courses to non-IT staff who are interested. This does mean allowing some flexibility to work schedules so they can participate in the courses," he added.
Citing a practice at Globalization Partners, Ferguson revealed that their approach is to broaden the talent pool by enabling their customers to hire anyone, anywhere in the world rather than limiting themselves to the talent within their region.
"With the right approach, access to the best talent anywhere in the world is possible and building a remote global team becomes a positive differentiator," he added.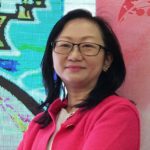 Competitive remuneration and packages aside, corporate culture is also important, said SAP's Chen.
She acknowledged that SAP offers Flex Work, a hybrid work arrangement for employees, as well as a culture that supports diversity and inclusion, encouraging employees to bring their true selves to work.
"At SAP, we believe that we can only be successful if our employees are true to themselves. We also offer short-term internships as well as longer-term vocational training programs to help build our talent pipeline," she continued.
For his part, Balashanugam opined that assessing the skills matrices of existing teams. "We develop these and hire those with required skills and identify people in the teams who need to practice those skills within the organization, and with those who already have those skills in the organization. We then pair them with staff to share their knowledge to empower staff to learn from each other and grow. We also get external coaches – you can look into MOOC platforms for this," he suggested.
Liu suggested blockchain skills to the list as industries begin to understand its value in terms of transparency and efficiency. Web 3.0 – sometimes referred to as the "personal" Internet – and metaverse applications will also be sought after, as companies race to innovate in this new and exciting space.
Ferguson believed that people who will achieve business success in 2022 and beyond will know how to draw on a wide range of talents, perspectives, and skills.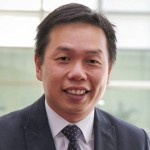 Dr Kevyn Yong, chief learning officer with the Singapore Institute of Management, offered a broader perspective on the challenges ahead.
"As countries re-open their borders and economies amidst the ongoing COVID-19 pandemic, and with employees returning to work in the office, people will soon realise that the "usual way" of working will no longer be the same as that during the pre-covid period," he posited.
He believed that the future workplace will be one that is highly automated and one that may require humans to collaborate with software robots as colleagues.
"The employee who will stand out in an organisation will be the one possessing hybrid skills, i.e., the ability to harness fully both the technical and soft skills while managers have to be skilled in business analytics, project management, and cybersecurity.
"Leaders will need to possess a global mindset and be constantly on a lookout for new technological developments, and to be able to develop new strategies for their companies that will create an impact.
"Digital technologies are constantly changing and updated. Companies need to be forward-thinking and adaptable in terms of deploying technologies that can help build their companies as well as address the future challenges," he concluded.