From the onset, the Asia Pacific University of Technology and Innovation (APU) was clear on its vision. The Malaysia-based education institute wanted to expand data analytics capabilities and knowledge of IoT applications.
As the "go-to university for IR (Industrial Revolution) 4.0 content education," APU aims to add over 1,500 graduates per year into the fourth industrial revolution (IR 4.0) market, said Prof Dr Ir Ts Vinesh Thiruchelvam, deputy vice-chancellor, and chief innovation officer at APU.
The university knew it could not do it all alone. So, it looked for an "adaptive partner" who could support its evolving curriculum with analytics and AI knowledge and tools. It found one with TIBCO and now "over 6,000 students are setting foot on this pathway," said Prof. Thiruchelvam.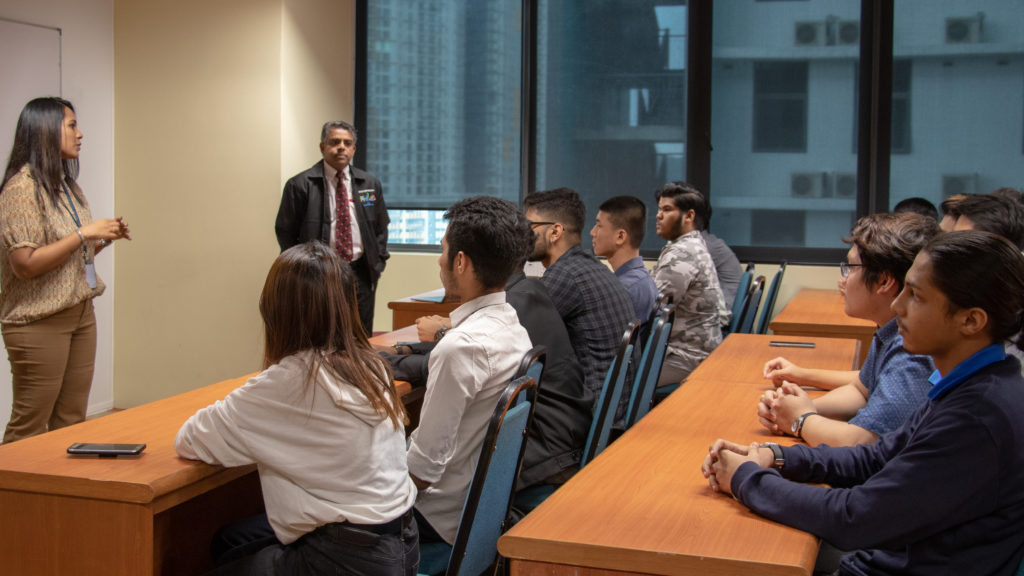 Architecting the win-win deal
At APU, industry inputs enrich the university's content. "Industry on Campus" ventures reinforce this by building talent capacity through practical learning.
"Graduation is the endzone for a tertiary student where industry starts a new real-world working life; hence, bridging both worlds allows for a smooth and effective transition for APU's graduates. To date, the industry employment rate of APU's graduates stands at 100%," said Prof Thiruchelvam.
APU's relationship with TIBCO began with a conversation between Prof Thiruchelvam and Alan Ho, who was at that time the latter's senior director of marketing for APJ.
Both agreed to collaborate on curriculum development for data science/analytics and AI, leveraging TIBCO's strong industry knowledge. The first seminar on campus by TIBCO attracted an audience of 258 students. Today, 1,450 graduates learn about the software giant's offerings and advantages annually.
The benefits were mutual. APU offered TIBCO its first and only Institution of High Learning partnership in Malaysia. It gave a firm footing in Malaysia and be part of the nation's efforts to ramp up its data science talent pool.
For APU, the partnership offered its students a strong foundation of data science and AI and practical experience in using end-to-end solutions to turn data insights into action.
"Simply teaching students how to analyse data is no longer enough. It is about bringing data skills to corporations' functional departments so teams can connect the dots and take action in real-time. Universities need to show the true value of data so that all students can learn to apply data," said Nick Lim, general manager for APJ at TIBCO.
"The real-world training students receive in courses or programs that are enriched by industry partnerships increase their overall marketability after completing their course of study," he added.
In 2019, APU and TIBCO enriched their collaboration. The result is a postgraduate certification for data analytics and AI. It will see a potential entry of over 150 certified postgraduates into the market this year.
Lecturers also gained from the APU-TIBCO partnership. "The first round of the software familiarization allowed four faculty members to soundly undertake lectures and research using TIBCO Spotfire software. Every week more than 55% of the computing student community were taught TIBCO applications," said Prof Thiruchelvam.
Solving the skills gap
As demand for AI and data science talent grows, all industries face a skills gap.
One option is upskilling or retraining employees. But it is an expensive proposition, as it takes away time from daily productivity.
The other option is to wait for graduates to enter the job market. But with a fast-evolving market and changing needs, ensuring the right knowledge and skills for those entering the job market after years of theoretical learning can be a gargantuan task.
APU attempts to close the skills gap by taking a middle approach. With TIBCO as a partner, it melds foundational theoretical knowledge and practical know-how.
"Academic training programs such as TIBCO's Academic Alliance, which partners with tertiary education institutions like APU, playing an important role in providing real-world experiences to students before they graduate. The cost of not investing in upskilling employees or preparing the next generation of professionals is far greater if companies are not able to hire and retain employees with the skills needed to compete in a digital economy," said Lim.
For APU, being part of a broader education alliance helps. Prof. Thiruchelvam noted that his institute is not concerned about whether other education institutes gain from TIBCO partnerships.
"APU is very appreciative of TIBCO's presence on campus as the sound footing of new digital software utilizations, which has transformed over 1,600 students in computer science, software engineering and data science on the power of analytics," he said. "With industry-academia partnerships, we can see limitless opportunities in the newly emerging economy."