Network operations teams are struggling with the rapid change in the cloud and dynamic resource orchestration, rendering older technology inadequate for troubleshooting problems. Networking issues cause a large portion of IT outages, and Uptime Institute found nearly 40% of organisations that suffered outages were caused by human error.
As organisations look for ways to improve the operation and management of their networks, advances in network management tools, as well as cloud-native solution services, offer heads of the network infrastructure as well as CIOs with options to consider keeping networks agile, responsive and possibly easier to manage in what is now a complex, hybrid work model.
Nick Harders, APJ Solutions Director at HPE Aruba Networking, notes that networks in Asia have become increasingly complex as enterprises adopt hybrid work environments.
"What this has done has made it extremely difficult for the enterprise to gain visibility across not only clients and endpoints but also the overarching network infrastructure. We have seen a very large transition of the overall network architectures, which has translated to a complexity in the way in which these network environments need to be operated, deployed and managed," he explained.
The top challenges for those responsible for network operations
Harders noted that the traditional approach to acquiring, deploying, and operating networks no longer fit with how networks are built, operated and managed in the hybrid environment.
"If we think about just the trend where in the past, we have seen a lot of users residing in a corporate network and that corporate network is usually confined to a physical space so you would have edge infrastructure access points," he expanded.
He explained that the networking and security appliances that were part of the infrastructure used to support office-bound users are not designed to support users working from home or in public places.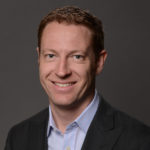 "We are seeing a large amount of complexity in the way in which we need to secure those users, secure their network connectivity and even just facilitate the network connectivity from those users to where the applications reside."

Nick Harders
He also pointed out that in the last few years applications have moved from traditional data centres to the cloud. The role of the network operator is to connect users to applications. Now with both the users and the applications now residing in any number of different locations, this situation makes for an extremely complicated network to manage.
Best practice for network operators working with security teams
With organisations now supporting a hybrid workforce, the idea of a security perimeter has very much dissolved, commented Harders. It's a case of needing to think holistically about security and end-to-end security.
"Now security needs to be embedded at the network layer from not only the access switches and access points but also right throughout the network, all the way up to where the applications reside," he suggested.
"In addition to security needing to be embedded throughout all components of the network, we  need to make sure that that we look for the ability to consolidate security capability if and where it's appropriate."

Nick Harders
Recent trends in network management
As a buzzword, Harders acknowledged that artificial intelligence has also entered the networking space. "Generative AI is becoming a little more commonplace and we're seeing a lot of that type of capability start to be injected into not only networking but of course multiple industries," he added.
He acknowledged the growing momentum around AIOps (Artificial Intelligence for IT Operations). Harders explained that AIOps is not only introducing additional automation into a network management platform.
"There has also been quite a lot of orchestration in network management platforms such as doing configuration at scale in a way that is more intelligent than what is traditionally seen in scripted type use cases: configuration management, visibility, alerting, troubleshooting," he elaborated.
"What we see as the next generation of AI and AIOps capability are things around insights. Think of the network as a sensor and all of the telemetries that comes in as a result of users connecting to the network, users connecting to applications, all of that telemetry coming into typically a cloud data lake and providing an opportunity for analytics to occur not just from a network perspective, but from a business perspective," he suggested.
He believed that how users interact with the network can potentially be turned into business insights that allow for decisions to be made that can help elevate the role of the network in the enterprise meeting its business requirements.
He also conceded that some enterprises may want to use those insights in closed-loop remediation, perhaps the next big thing in AIOps capability.
Evaluating for the best option
With so many options and possibilities, how would CIOs evaluate the best options for their organisations given issues such as integration, interoperability, security management and cost?
Harders says it is important for CIOs to think about what is next for their network as it pertains to their business.
"The network is no longer just a means for users to connect and to provide transport between users and applications, there's a real opportunity for the network to become a way in which you can unlock new revenue streams and look to tie closely the network to business outcomes and to grow into potential new areas that the enterprise may be looking to explore by using things such as location services."

Nick Harders
Tips to modernise network management for the hybrid enterprise
According to Harders, the real goal of network monitoring is to ensure that the network is tightly coupled to the larger business requirements and business outcomes that the organisation is looking to achieve.
"Understanding what those business goals are and tying that to how the network can help achieve those goals is critical for CIOs to be able to unlock the power and the investment that they are making in their network environment." Nick Harders
He also believed that beyond the network operator and the engineer's deploying the network, there is a real opportunity to bring efficiencies to how the IT stack is approached.
"If you think about what's happened in compute and storage where we have a lot of cloud services and consumption models that allow for usage-based deployments as we start to bring the network into that type of fold, it allows us to bring efficiencies across the IT stack in the way in which we acquire to deploy and operate not only networking but to compute, storage and networking stacks in their entirety," he concluded.
Click on the PodChat player and hear Harders share his perspective on how to modernise network management to support the hybrid enterprise.
How complex is the corporate network today for many organisations in Asia?
What are the top challenges for those responsible for network operations?
Given the importance of securing the network, what is/are the best practices when it comes to network operators working in tandem with the security team?
Network operations and management tools have grown in sophistication over the years. What are the most recent trends in terms of the tools available to IT teams in Asia?
Of these technologies you have outlined, how would CIOs evaluate the best options for their organisations given issues such as integration, interoperability, security, and management?
The availability of relevant skills and experience is a real problem for CIOs in Asia. How can CIOs and HR leaders work together and separately to improve their teams are equipped with the skills they need?
Lastly, what is your advice for CIOs as they look to modernise network management for the hybrid enterprise?