The ResearchAndMarkets Global Sheconomy Research Report 2022: Transformational Growth Due to Increasing Economic Power of Women predicts the increasing the economic power of women will result in a shift in consumption and shopping behaviour and opens new opportunities in consumer goods and services businesses.
The trend will also impact distribution channels adopted by companies. It will create immense potential for online retail, large-format convenience stores, and doorstep services.
That prediction ship has sailed. In China alone, 56% of Chinese women have a higher education compared to 46% of men. The Lean in China platform estimates that 63.3% of Chinese women are employed.
And with 400 million female consumers aged 20-60 in China, Chinese women are expected to spend US$1.2 trillion in 2022, according to marketing consultancy firm, Emerging Communications.
Jo Olivia Lee, COO at Lendor, a circular tech startup in Singapore, women have already proven what they can contribute to the growth of their country's business ecosystem.
She added that at the moment, the opportunity to get the proper recognition and platform to prove ourselves is starting to take centre stage.
She cautions that rather than commercially romanticising the term, we should focus on the main concept of SHEconomy – which is women having acceptable opportunities to validly make a point, run the show, and basically, do her job without being specifically placed in the limelight for her gender.
What are the forces driving an acceleration toward the SHEconomy?
On a global scale, women are receiving greater access to education, and more are attaining higher education like bachelor's degrees at a higher rate than their male counterparts.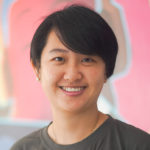 "As we enter the digital era, more women are recognising their self-worth and value, especially the newer woke generation females. Today, women are more vocal, and braver in fighting for causes, owning what is rightful due to them. They are confident, independent, and savvy and are increasing female labour force participation rates with their career choices."

Jo Olivia Lee
How have more women in the workplace impacted businesses?
I believe companies that focus more on gender equity will prosper more. The McKinsey Global Institute found that closing the gender gap in the workforce by 2025 could add a staggering US$28 trillion to the global GDP.
The thinking that women being emotional in the workplace is a hindrance is long gone. A University of Pittsburgh study in 2020 showed that EQ plays a huge role in how leaders address critical challenges and opportunities making us empathetic and empowering business leaders.
What should women in the workforce do to get ahead in the marketplace?
My favourite line is 'although communication is important, the most important is comprehension'. I would say having humility, respect and being empathetic so we can all solve the problems together.
If you have to look back, what would be the potential hurdles to achieve SHEconomy work growth and what would impact women's advances in the business?
Asia still has a long way to go in developing our opinions of gender roles and understanding the power of Asian women. Given the Covid-19 pandemic also hit Asia first and pretty badly, I think women in Asia have developed the resilience and ability to take risks to overcome uncertainties and constantly changing economic conditions.
SHEconomy promotes inclusive economic growth and also benefits businesses through increasing organisational effectiveness. This develops gender-responsive policies that empower women to achieve sustainable development goals set for gender equality.
Another area is skills development for women especially in Asia, to enhance their ability to join the workforce is the inclusion of women in the STEM industry that is mostly male-dominated. We are seeing more women in these industries now but there are still areas for growth.
What is your advice to one: Business leaders regardless of gender in terms of promoting SHEconomy in the workplace, two: Women themselves who aspire to become potential leaders in the future and iii. The government?
I think to start would be education. The government can open more opportunities for women to have better access to education, especially higher education. For women entrepreneurs, just go ahead and go for their goals and try their best to achieve them.
For business leaders, having spent some time in our female-dominated Lendor office in the Philippines, I'm in awe of their resilience and entrepreneurial spirit.
Juggling various roles, yet believing in their abilities to pursue their dreams, the SHEconomy is a force to reckon with.
Click on the PodChat player and listen to Lee detail her views on the SHEconomy opportunity in Asia.
Do you agree with the real potential of a SHEconomy or is this just another marketing tactic to exploit?
What are the forces driving an acceleration toward the SHEconomy?
How have more women in the workplace impacted businesses?
What will be the short- to medium-term impact on the growth of the SHEconomy in Asia?
Do you see this trend as more impactful in developing Asia?