Some time back Gartner declared that "The Data Centre is (Almost) Dead". Gartner was clear that the days of the traditional enterprise-owned data centre serving as the sole location to source IT services were waning.
But not everyone agrees with this. According to Statista, the colocation data centre business will grow from US$31.39 billion in 2019 to US$58.28 billion by 2025. In 2021, spending on data centre systems peaked at US$237 billion, up 7.7% from 2019.
Information technology (IT) spending on data centre systems worldwide from 2012 to 2022(in billion U.S. dollars)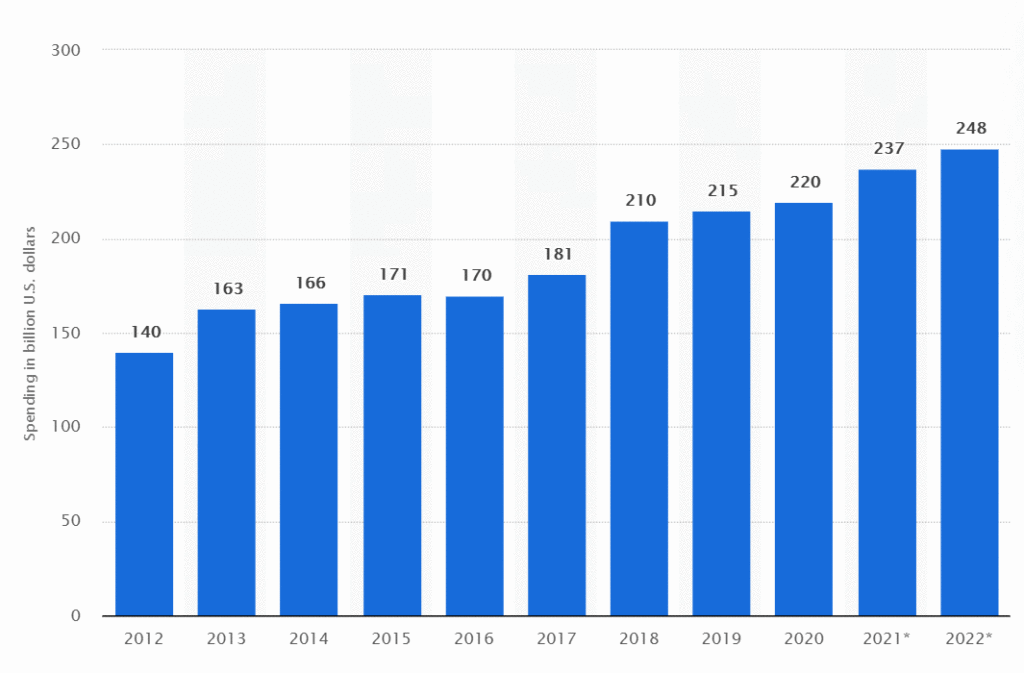 This is despite the assessment that the overall IT market experienced a recession in 2020, due to the negative economic impact brought about by the coronavirus (COVID-19) pandemic.
Indeed, data centres continue to draw value on the back of a few concerns: data residency, data governance, CAPEX vs OPEX, auditability, etc.
Should companies still own their own data centres - co-located or on their private property? Large banks with deep pockets will argue "yes" and part of this can be attributed to the risk posture their industries need to adopt. For other industries, it's as much an economic as it is an operational issue.
In response to of Gartner's prognostication, Haji Munshi, group CEO at Cloud Kinetics, noted that on the one hand there is a substantial build-up of data centre capacity in the hyperscale space, as well as in the third-party data centre space.
To own or rent
"But there is a substantial reduction over the last several years actually, of companies having their own data centres, operating their own data centres. No question that is on a downward trajectory right now," he continued.
Munshi acknowledged the overhead (costs) associated with the company managing and owning their data centre and ensuring that it remains secure, and resilient during times like the COVID.
"These are critical determinant as to whether they choose to go to third-party data centre providers who provide colocation services, or they choose to decide to move to public cloud operators like AWS, Google Cloud, or Microsoft," he added.
Rethinking infrastructure strategies for the new normal
Munshi believed it is critically important for the CIO to take a step back and understand their entire IT landscape, including their applications. And map that with their strategy needs, to align to where the priority of the business is heading.
"Take a step back and think about the overall IT assets that you have, all over your application assets that you have. And then put that in the context of where you want to be in three to five years. And that transformation journey.
"Take that step back and identify what needs to move to where, and then make those decisions in a very deliberate and thoughtful way through some type of a migration plan. This is what I would suggest is the best way to go about it," he opined.
The TCO story
Munshi believed that one of the drivers for CIOs' decision to move to the public cloud is around the total cost of ownership (TCO). He cautioned, however, that it is also important to recognise that the cloud enables new technologies like AI and machine learning.
"These technologies enable you to launch new services quickly, become more agile and more dynamic to meet the businesses," he added even as he suggested the possibility that cloud service providers today already have developed application and industry-specific solutions.
He suggested that CIOs may consider picking the solution from a cloud provider based on the organisation's business journey.
The skills conundrum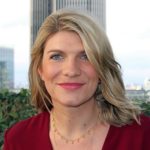 Laura Taylor, head of Technology Singapore at recruitment firm Stanton House, wrote that the pandemic has forced innovation, new ways of working and triggered digital transformations that would have previously taken years to implement.
She observed that it is not just about the hurried pace of technology adoption but the scale at which the changes are taking shape.
"Local enterprises with headquarters in Hong Kong or Singapore or international businesses with existing Asian headquarters have ramped up their hiring of tech talent dramatically. Some of these businesses are now building out entire new divisions or business units from the leadership level, right down to the team of engineers to accelerate new product build or rapid digitisation," observed Taylor.
Munshi acknowledged the limited cloud talent pool in Southeast Asia and the Pacific. As a cloud- managed service provider (MSP), Cloud Kinetics is also actively building its talent pool locally.
"What we're finding is, when an enterprise looks to move from a single cloud, to multi-cloud, at that time, the economics of actually having your cloud workloads, your cloud infrastructure, and to some extent, your cloud applications, through a third-party makes a lot of sense," he continued.
He opined that a combination of using cloud MSPs can help augment, and support the technology needs that those enterprises may have, as they're thinking about their cloud deployments, as well as running their cloud environments.
Click on the podchat player to listen to Munishi elaborate on what the future data centre industry will look like amid the COVID-19 influence.
Reportinker says COVID-19 has been a catalyst for data centre buildout in Asia. It didn't differentiate though between individual company-owned as opposed to businesses that offer data centre services.

So, is Gartner's proclamation of the death of the data centre, an exaggeration?

According to Gartner, workload placement is moving to the cloud. This is creating a baseline for infrastructure strategy based on workloads rather than physical data centres. How should the CIO and Infrastructure & Operation heads rethink their infrastructure strategies to accommodate this shift?
Given all the emerging new technologies like AI, automation, edge computing and the list goes on, what is the right mindset that CIOs and leadership need to take towards developing a strategy that will provide the resilience and futureproofing they want to achieve in the years ahead?
As a consulting business, what are the most common observations you have about the customers you engage within Asia?
Concerns about vendor lock-in?

How to address security around hybrid multi-cloud?

How will the CIO address the lack of in-house skills?

What are your prognostications about the future state of data centre buildout and use in Asia in 2021 and 2022?