Deloitte Hong Kong Digital Leader Allen Wong believes that the business landscape has changed since the onset of the pandemic in terms of delivering an outstanding customer experience due to more channels to deal with customers, the need to understand customer data to drive targeted experience, as well as the increasing trend of loyalty programmes to engage customers.
Back in the day before personal computers and smart devices, before artificial intelligence and machine learning, customer satisfaction was measured by how well the store you frequented knew your preferences and your special moments.
Fast forward to today, technology has matured to the point where a company knows sufficiently enough about you to the point where you feel like your privacy doesn't exist. The combination of aggressive marketing in the form of notifications, text messages and emails, drives you to the brink of disconnecting yourself totally from what was once a favourite place to order gifts for others and yourself.
Welcome to death by personalisation.
Matt Johnson, managing director, Data and AI at Temus thinks the concept of hyper-personalisation is "a bit of a buzzword, a bit of marketing, but it's ultimately a matter of degree moving from something that's personalised to something that perhaps is more personalised."
Where the opportunity lies
Johnson says the opportunity for digitisation and hyper-personalisation is with digital technology – by allowing the creation of an increasingly personal product or service or communication at an affordable cost.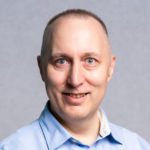 "Ultimately, it's a business strategy, which is how customised you want to be to your customers, and if you have the opportunity to do so, how can you delight them and better suit their needs by tuning the products with digital technologies."

Matt Johnson
Are all hyper-personalisation solutions equal? Are all the approaches the same?
"The first is perhaps a technical question, which is, are all platforms that address hyper-personalisation working in similar ways? Yes and no," posits Johnson.
"Yes, in the sense that ultimately, they depend upon collecting detailed information about customers, and then applying that to customize the response.
"No, in the sense that some of the architectures between them are quite different in capabilities.
"[On the second question] Different vendors have their strengths but depending upon the types of interactions that you're trying to support, the technologies may be a little bit different," said Johnson.
Have organisations improved at using data to achieve hyper-personalisation?
Johnson believes that the capability is there and cites organisations like Meta and Google as being able to achieve personalised information delivery from location to personal interest.
However, he reckoned that more traditional organisations like banks are on their journey towards hyper-personalisation. He opined that the degree of maturity of hyper-personalisation depends on the industry and service.
"There are obviously leaders and laggards in all industries, but clearly, the pure digital players have probably been the first to do this and probably the most advanced, but I think increasingly other institutions and organisations are starting to follow, but perhaps a few steps behind," he opined.
Asked what is causing the discrepancy, Johnson comments that innovators, including pure-play platforms, are first movers in the space. These do not have a traditional business model and do not have a legacy to carry.
"They employ some of the brightest software engineers that have been pushing this to its limit and had been a very competitive space. These factors have all driven those pure play digitals to lead in this space," he concluded.
How do you ensure that any hyper-personalisation strategy or program or initiative doesn't violate privacy laws?
For Johnson, the core of this is around consent and trust. He acknowledges that technologies, collect data through cookies, as in the case of browsers. And while the technology allows users to indicate their privacy preferences, he reckons that because of the value of the data, there is the temptation to set aside the natural consent of users and to take the data anyway to monetise it.
"The backlash to this has been that the trust between the user and the taker of that information has been broken. And people are now extremely suspicious and worried, and rightly so," he commented.
He stressed the central importance of respecting user consent and trust.
"If you're focused on making sure that you're doing things to the benefits and with the agreement of your users, you're likely to be spot-on for compliance with GDPR, because it's about protecting the individual. And if you're focused on that, then regulatory compliance is a relatively straightforward thing to achieve."

Matt Johnson
Click on the PodChat player to listen to Johnson talk about where personalisation has failed and why we may want to consider hyper-personalisation.
What is hyper-personalisation?
Are all hyper-personalisation approaches equal?
Hyper-personalisation depends on data. We are better at collecting data today. But have we improved at using this data to achieve hyper-personalisation?
How do you ensure any hyper-personalisation strategy or programme doesn't violate privacy laws?
Who should lead a hyper-personalisation initiative and how should the role align with data owners or custodians like CIO?