Geopolitical disagreements, trade tension, natural calamities – disruptions to global trade and commerce are a normal recurrence. A 2012 World Economic Forum survey of supply chain professionals ranked disruptions most likely to provoke significant and systemic effects on supply chain networks.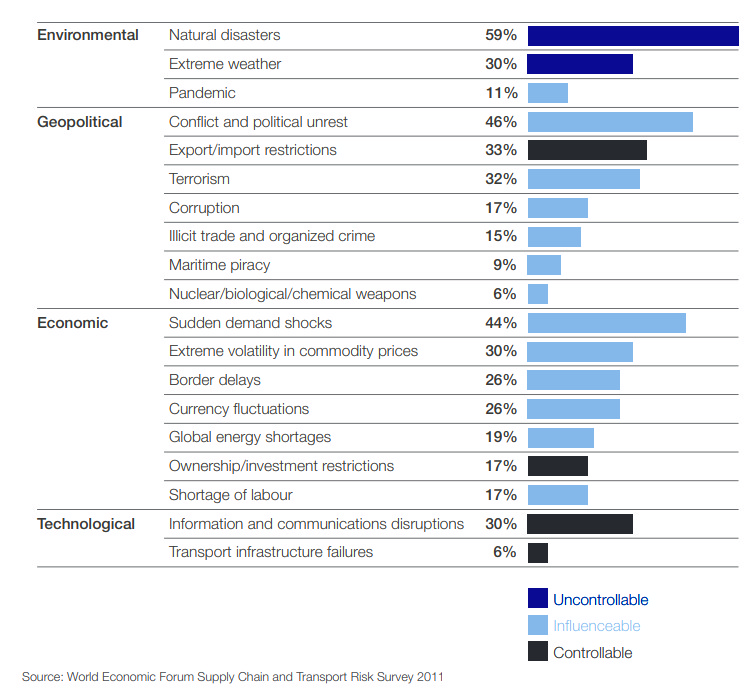 So, to say that governments and businesses are oblivious to the risks to the supply chain would be a discredit to the accumulated experience and wisdom around the world. But despite all the acknowledgements of the risks ahead, many were caught unprepared in 2020.
The first quarter of 2020 was a harsh learning experience for the world. Governments struggled to figure out the right trade response to the COVID-19 pandemic amid escalating economic turmoil. The World Economic Forum noted that over 50 countries restricted the export of certain medical supplies by mid-March (2020) and travel barriers became a common strategy for many to contain the risk of contagion.
Three years since the start of the COVID-19 pandemic and the initial shock of discovering that supply chains are vulnerable, we continue to experience vulnerabilities across the supply chain.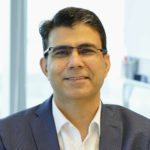 Sachin Thukral, head of Partner & Alliances, at HERE Technologies Asia Pacific, says the disruption in the supply chain continues to introduce new learnings for businesses, governments and consumers.
"One realisation during this last two years is that companies which were not having technology as part of their supply chain ecosystem were impacted more than the ones which are having technology implemented in part of their ecosystem or within the supply chain solutions," he observed.
He added that companies are realising that supply chain visibility – knowing where their shipment is at any moment – is becoming more important and location plays a very important role.
The value of collaboration
Collaboration is nothing new, particularly within the supply chain. If anything, collaboration is a central tenet of supply chain business. McKinsey noted that collaboration in the form of joint initiatives that go beyond their normal course of day-to-day business aims to deliver significant improvement.
Indeed, Gartner has listed ecosystem collaboration as one of the top supply chain technology themes in 2022.
Thukral says these collaborations are leading to organisations getting more access to the infrastructure and the resources that are available across the ecosystem. He opined that more companies are coming together to optimise infrastructures (for example).
He posited that the pandemic and the ensuing disruption to the supply chain is a global problem that cannot be solved by one individual or entity within the whole supply chain cycle. "It requires a lot of interdependencies collaboration in terms of how to resolve this," he surmised.
McKinsey cautioned that collaboration should not be used primarily to address weaknesses or gaps in capabilities. The most successful collaborations, it says, build on strengths rather than compensating for weaknesses.
It cited the example of a manufacturer seeking to collaborate with a major retailer to improve its forecasting performance. There will be little to gain from access to the retailer's point-of-sale data unless it has the in-house analytical capability to make effective use of that data. Similarly, there is little point in entering collaborations to boost sales if any increase in demand is likely to run into manufacturing-capacity constraints.
Location intelligence
Location intelligence is information and insight obtained from geospatial data. ExpertMarketResearch attributes market demand for location intelligence to the rising prevalence of Internet of Things (IoT) technology in various business operations.
He cites the effort of Yojee, working with other technology companies, to use location intelligence to build smart, connected solutions that optimise warehouse operations. He acknowledged that while some business sectors have benefited from the pandemic, the conditions also exposed areas that need re-imagining to take advantage of market conditions.
One such industry is e-commerce. The pandemic exposed weaknesses in the last mile delivery, for example. Location intelligence allows for more efficient routing of deliveries.
Sustainability in the supply chain
Allianz Global Corporate & Speciality (AGCS) says traditional key considerations in supply chains include technical quality, cost-effectiveness, speed of delivery and reliability. More recently, sustainability factors are increasingly gaining importance.
AGCS says having a sustainable supply chain may also uncover potential for innovation and market differentiation.
Thukral concurs adding that businesses are being driven by customers to be more mindful of sustainability practices. "Ethically building that into all their approach to the business, their approach to their solutioning, is becoming more relevant today," he added.
He reverts to the example of optimised routes in the transportation of products explaining that a lot of companies are now focusing on how they can optimise routing to give them the best outcome in terms of reducing the carbon footprint.
Click on the PodChat player and hear Thukral share his views on the importance of partnerships in the quest to mitigate the risks of supply chain vulnerabilities that have become more pronounced at the start of the COVID-19 pandemic in Q1 2020.
How is this vulnerability impacting various parties in the supply chain ecosystem?
What have we learned from the disruptions?
Looking at the supply chain ecosystem, can you elaborate on the importance of collaboration among the firms to achieve greater resilience against disruptions?
How is location intelligence helping businesses within this transport & logistics ecosystem to tackle and overcome these challenges?
We often hear these days about sustainability and ESG. What the entire transport and logistics (T&L) ecosystem is doing to achieve sustainability targets?
From a location provider point of view, what are some emerging trends within this supply chain ecosystem?