A Cybersecurity Ventures report, Women in Cybersecurity 2022, estimates that women held about 25% of cybersecurity roles globally, up from 20% in 2019 or 10% in 2013.
The forecast looks promising with estimates that by 2025, women will hold 30% of cybersecurity roles and 35% by 2031. So, there is some progress. However, given the long road ahead, how should we prepare the current generation of women aspiring for a role in cybersecurity not just to enter the profession but also to prosper and become the leaders they are meant to be?
Mel Migriño, chairman and president of the Women in Security Alliance Philippines, describes the efforts of WiSAP as working to educate and mentor women from different areas of technology, cybersecurity and even risk management. "WiSAP doesn't only support the progression of female leaders. We also support gender equality," she said adding that diversity is a core aspect of the organisation.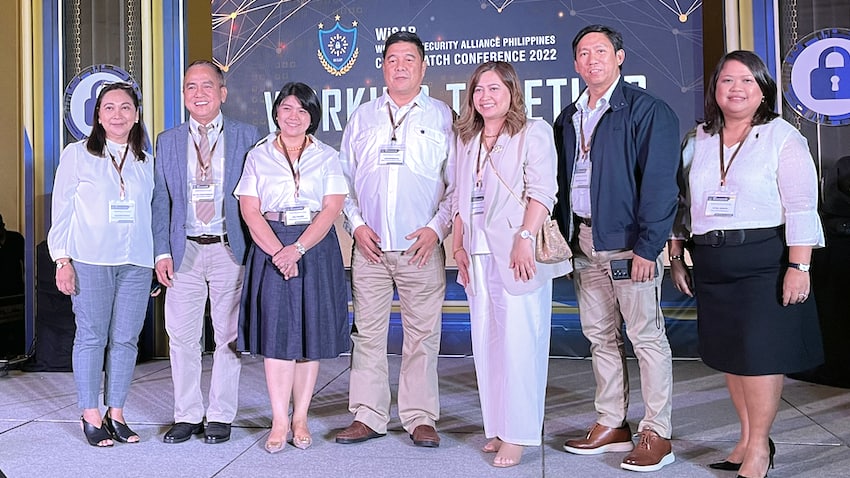 "They don't remain constant in what they know and in what they do," Migriño says a common attribute of some of the best cybersecurity specialists, irrespective of gender. "They evolve faster. They listen. They accept change and they are not afraid to commit mistakes as these are lessons that will make them better in what they do."
She concedes that the proportion of women representation across the business, technology, cybersecurity, and risk management is growing.
"I believe the stake of women in technology and in business is becoming more imminent until it reaches a stage where we can no longer distinguish the difference in the work environment," she opines.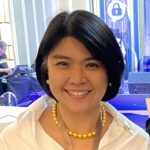 "Especially in the field of cybersecurity, when adversaries are practically growing, we need all the resources that we can get, and this includes both men and women working together for a common good. Of course, the ideal goal is always to achieve that parity as far as, the roles are concerned."

Mel Migriño
She acknowledges that in some areas of practice, for example, the 24x7 work of some functions like security administration, platform administration, platform security administration, and security operations centre, there is a natural inclination to assign tasks to male professionals.
"Regardless of gender, what should be the greater focus is what one can do, and how one can deliver to achieve better results," she continues.
Where the journey begins
Migriño concedes that efforts have been underway at schools in the Philippines to introduce courses that introduce elements of cybersecurity, in part to augment the gap observed among new entrants to the workforce.
She is appreciative of the impact sustainability initiatives are having in driving for greater inclusion. She beckons women, particularly those just starting and those in middle management to leverage the opportunity to get the training and experience to become leaders in technology.
Asked about what ethics need to be developed in the pursuit of a cybersecurity profession, Migriño suggested that technical skills are always given. "They should have an appetite for continuous learning including technologies, standards, frameworks, and principles, in supporting enterprise IT and operational technology," she adds.
One point she feels is important for those aspiring to a career in cybersecurity is to learn and understand the language of business language. Doing so will enable them to make proposals that businesspeople can appreciate and implement.
"Lastly, cyber is not just a profession. It is a 24-by-seven commitment – not a five-day-a-week career," she opines.
She cautions that pursuing a cybersecurity career carries personal risks. Families will need to accept the demands of the work, in addition to the good that the job does for society. "There is a commitment to integrity," she adds.
According to Migriño, a career in cybersecurity means accepting that it is most often working in the background. "Cybersecurity is a vocation and as such you do not expect yourself to be in the limelight – except in the event of an incident," she concludes.
Click on the PodChat player and hear Migriño's take for those pursuing a career in cybersecurity in general and the career path for women in cybersecurity.
What is Women in Security Alliance Philippines all about?
Having met cybersecurity leaders such as yourself, what one characteristic is common to some of the best cybersecurity specialists you know?
What is your view of women's representation in the cybersecurity space?
What is driving this inequality in representation in the cybersecurity space?
What needs to happen to encourage greater participation of women in the cybersecurity space?
For women aspiring to enter the security space, what characteristics must they hone, qualifications do they need to build?
What personal risks should those interested in pursuing a CISO career keep in mind?
Any advice for those interested to pursue a career in cybersecurity?