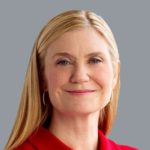 In 2016 during its Investor Day event, then J.P. Morgan CFO, Marianne Lake commented that the firm is more than a bank – it is a technology company. At the time, the bank had 40,000 technologies, 18,000 of whom were developers "creating intellectual property."
Four years on, a survey of corporate clients conducted during the 2020 J.P. Morgan E-Commerce Forum revealed that more than two-thirds of attendees to the virtual event signalled that the pandemic has meaningfully shifted their business structure, with digitalisation becoming a strategic goal. About 40% indicated that they would be investing and growing their digital platforms over the next 12 months.
At the time J.P. Morgan itself also announced that it was investing US$12 billion annually in technology, including cloud, API and AI which were considered a staple for organisations.
Two years on, FutureCIO spoke to Edward Bizaoui, APAC chief information officer (CIO) and APAC head of Corporate and Investment Bank Technology at J.P. Morgan on how the bank is executing its technology-led ambitions in the Asia-Pacific region. The firm has since grown its technology team to over 55,000 technologists and has a commitment to invest $14 billion in technology this year, of which $6 billion will go into new investments.
As CIO for J.P. Morgan for Asia-Pacific, could you describe your country responsibilities?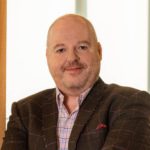 "I look after all the technology infrastructure, cyber, technology controls, and the CTO office. Essentially, all the enabling technology units enable us to operate across those lines of business jurisdictions."

Edward Bizaoui
From a country perspective, J.P. Morgan operates in 14 markets here and our main hubs are in Australia, Hong Kong, Singapore, and Tokyo. We also have various smaller local branches and branch locations in Asia.
As CIO, what are your primary responsibilities?
Edward Bizaoui: I make sure that the systems are up and running so that the lines of business can generate revenues for us. I make sure that we are delivering the technological support and infrastructure for the business to grow.
I look after all the technology within all lines of business in APAC, that includes e corporate investment bank, asset management, private banking, and commercial banking. In addition to the lines of business,
As J.P. Morgan is a global organisation, priorities are likely set globally, in terms of what technology to deploy, and how to approach integration with the partners, or customers in the different markets. How do you align with global priorities?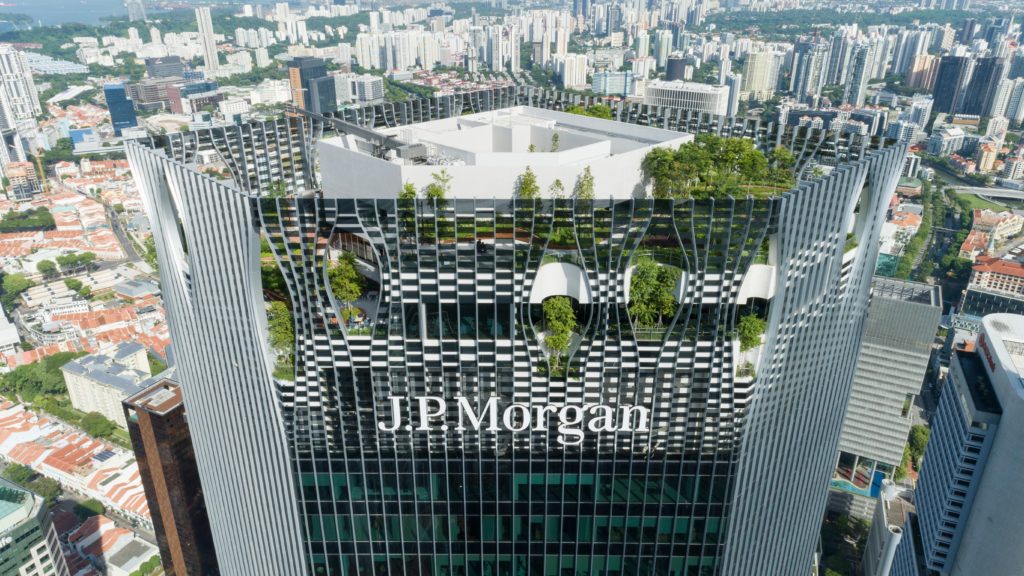 Edward Bizaoui: My view is to leverage the power of a global technology organisation like J.P. Morgan in the region. One of my main responsibilities is understanding the needs of my local business stakeholders and making sure that I translate that to my global partners. And part of that is helping the global team understand the local nuances either from a regulatory perspective or from a business perspective.
With my global counterparts' help, we can prioritise that work for APAC. I would say that's part of a key part of my job.
What would you say is the company's value proposition to its customers?
Edward Bizaoui: I think our value proposition to the region is the same as what we offer globally, and that is that we want to offer best-in-class products and platforms to our customers. We want to offer a tailored experience to our customers. We want to make sure that we are up and running all the time, especially through volatile markets.
In your view, what are some of the main drivers of technological change in organisations? How does J.P. Morgan continue to modernise its technological infrastructure?
Edward Bizaoui: One of the key focus for my team would be on modernisation, and that means keeping our focus on continuous improvement of our technology environment here at J.P. Morgan.
Modernisation to us includes:
Migration to our modern Global Data Centers
Adoption of our hybrid cloud platforms for horizontally scalable infrastructure
Refactoring of applications into modular, loosely coupled components with minimal dependencies
Embracing a culture of engineering excellence and ensuring we can attract and retain top technology talent
One of the big drivers for us, as with many organisations, is cloud migration. So, what we're doing there is reengineering and modernising our infrastructure and applications to ensure that they can work on cloud.
Secondly, we're modernising the architecture, some of them to a microservices organisation. And to me what that does by moving to the cloud, unlocks compute power that we can use on data.
At J.P. Morgan we have vast amounts of data, 500 petabytes of data, and we can harness the use of that data in developing new artificial intelligence (AI) and machine learning (ML) use cases.
What would you say are the challenges that J.P. Morgan and most organisations face and need to overcome to enable the implementation of technology initiatives like cloud migration, and adopt new technologies like intelligent automation?
Edward Bizaoui: Many of these projects, including modernisation through cloud mobilisation, AI and ML are part of a long-term transformation program. It isn't something that gets done overnight.
So, part of it (the challenge) is making sure that our people understand the benefits of this change and are included in the journey.
Focus. We spend a lot of time providing our staff with upskilling opportunities such as teaching them how to become cloud engineers, AI, ML specialists, data scientists, etc. And I feel that that way, we can tap into some smart people in our organisation that will make transformation move faster.
So, for me, getting the culture right, in terms of that willingness to transform, is often an obstacle – an obstacle that needs to be overcome.
With remote working the norm for some, how can organisations build trust and collaboration between the human side of the operations?
Edward Bizaoui: I think it's very similar to what I just said, it's taking our staff on the journey. I feel people fear that they're going to be left behind.
Give people the opportunity to learn the new technology skill set, and make sure employees understand the benefits that we will bring to the organisation with this change, the benefits that we will bring to our customers, and the benefits that they can have in terms of upskilling their skills so that they are modern technologists.
And then that will come to a lot of trust.
What do organisations need to do to ensure that they can scale these emerging technologies that they are introducing into their organisation?
Edward Bizaoui: I think everybody needs to understand the scale of their business, first.
For instance, at J.P. Morgan we process $10 trillion worth of payments. We have 500 petabytes of data; we have 2.7 billion virtual CPUs and 6,000 applications.
We have 60 million active digital customers. So, we operate at scale, and therefore everything we build must be able to scale. To my earlier point, we want stable systems. We want cyber-secure systems because we want to protect our clients.
We are very fortunate to have a big technology organisation. Parts of that organisation, within the CTO function, are all around making sure that when we build something on the cloud, we consider scalability.
We work very closely with our cloud providers, to make sure that our staff understand how to build scalability to the applications that we deploy product platforms.
Testing, for instance, is an integral part of our SDLC. We often we will do bursts testing and scalability testing, to make sure that what we have built is worthy of the huge customer base that we have.
When it comes to the goals and process, start small, assess output/progress, tweak where necessary and then scaling out when you're all comfortable is key. Trying to scale too much too soon can have ramifications, and it's when you start to get issues that's where trust can break down.