Eight of the most common characteristics of successful cybersecurity partners were unearthed through Cybersecurity 360, an online cybersecurity skills assessment. These traits included running a dedicated cybersecurity practice, having a focus on managed services, and demonstrating the ability to sell to senior leadership within client organizations.
Canalys developed Alys to address a recognized issue among vendors to identify maturity and skills within their partner community. Channel-centric vendors acknowledge that a successful partner strategy is not necessarily about having the greatest number of partners, but about understanding the capability of partners to deliver the best customer outcomes. Alys gives vendors a lens to focus on the capabilities within their partner channel.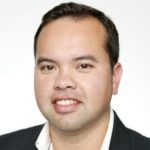 "Our goal was to understand the different strengths and weaknesses of partners engaged in the business of cybersecurity, and to help partners identify areas for improvement," said Canalys vice president Alex Smith. "Cybersecurity skills in the channel are in high demand and hard to find."
Through this initial phase of the assessment, key common traits of leading cybersecurity partners were identified. These are the partners that scored highly in the assessment, and furthermore, are seeing their cybersecurity business grow in double digits, outpacing the overall market, which grew 10% in 2020.
Eight other common traits of Cybersecurity Leaders:
Offer a comprehensive suite of cybersecurity technologies
Is dedicated, or have a dedicated division focused on security
Primarily sell to senior leadership within client base
Possess a deep understanding of customers' IT environments
Can design and implement cybersecurity policies for clients
Provide a full suite of managed services
Operate a Security Operations Centre
Currently recruiting to support cybersecurity practice
Comprehensive solution
One of the most common traits seen in this group is that they offer a comprehensive suite of cybersecurity technologies.
Endpoint and network security were the most common technologies sold by the channel, but leading cybersecurity partners had offerings spanning multiple areas, including identify management and cloud protection.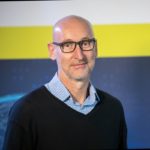 "The fastest-growing areas in cybersecurity include cloud security; identity and access management; security orchestration, automation and response (SOAR) solutions; and endpoint and mobile security. Much of this need has been driven by the move to hybrid working and the need to secure networks to support this move," said David Ellis, vice president mobility and security, Tech Data – Europe.
Selling to the top brass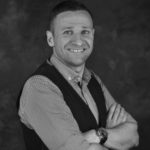 Another important trait was a partner's ability to sell to senior-level executives within their customer base.
"We are increasingly seeing cybersecurity become a board-level issue, especially as partners develop their managed security services portfolios," said Gary O'Connell, European MSP director, Trend Micro.
He opined that MSP partners focus their selling to C-level executives as ultimately it will be their responsibility if a breach occurs.