However we want to look at it, every software application we use today runs off from some computing device – this could your mobile device, the server quietly humming in the back of the office or in a data centre owned and operated by the business, managed by someone else, co-located with a provider, or one of those cloud services.
The P&S Intelligence estimates the global data centre market at US$220.0 billion in 2021 and forecasts it to reach US$343.6 billion by 2030. The researcher attributes the growth to the exponential increase in data due to the rising need for social, mobile, analytics, and cloud services around the world.
At FutureCIO, we also see enterprise 5G and industrial/commercial IoT as adding to the data bulk-up and data centre buildout.
According to the Uptime Institute, the average annualised data centre power usage effectiveness (PUE) stood at 1.57. This estimate for 2021 is a minor improvement over 2020's average of 1.59 which is consistent with the overall trend of PUE stagnation over the past five years. At the same time, power density among major data centre segments has been rising (see Uptime Institute Rack power density).
With Gartner anticipating 87% of enterprise executives putting greater preference on sustainability and embracing sustainable technology, data centre builders and operators may have little choice but to rethink how they design, build and operate current and future data centres.
Data centre operators have mainly tracked PUE data, this is mainly to improve cost efficiencies. According to the Uptime Institute, while 85% report overall power use and 73% report PUE, only 37% collect carbon emission data. rising.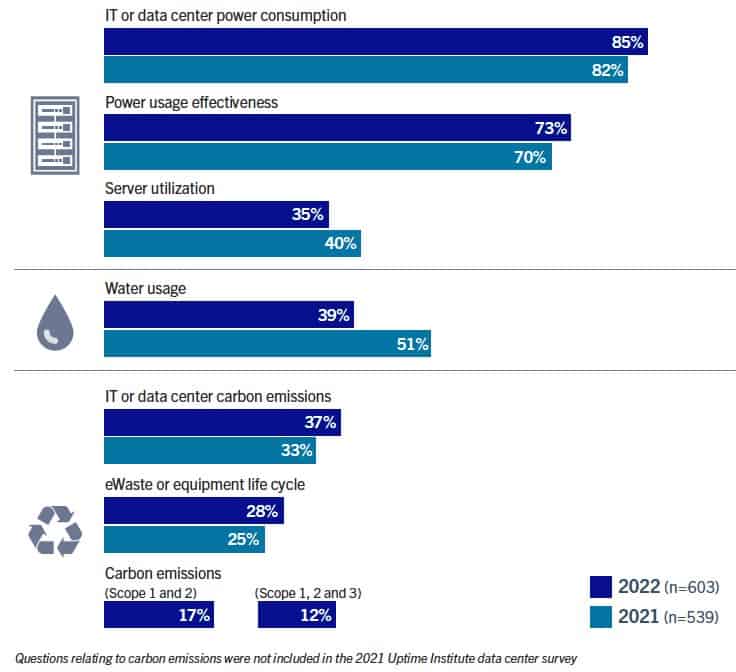 Pankaj Sharma, executive vice resident of secure power at Schneider Electric, acknowledges that SE looks at five categories, including energy use, greenhouse gas emission, water utilisation, waste and land and biodiversity.
"If you think about the impact on the planet, a typical one MW data centre uses 1,000 gallons of water every day," said Sharma.
Persistent sustainability gap
The 2022 451 Research paper, Sustainability at the Edge, reveals a perception-versus-reality dilemma with enterprise organizations believing their sustainability programs are more advanced than they are.
The survey noted that 48% of surveyed firms have a full sustainability programme for at least part of their infrastructure, including 14% that can be considered to have a full sustainability program for all IT infrastructure, including core data centres and distributed IT and edge resources.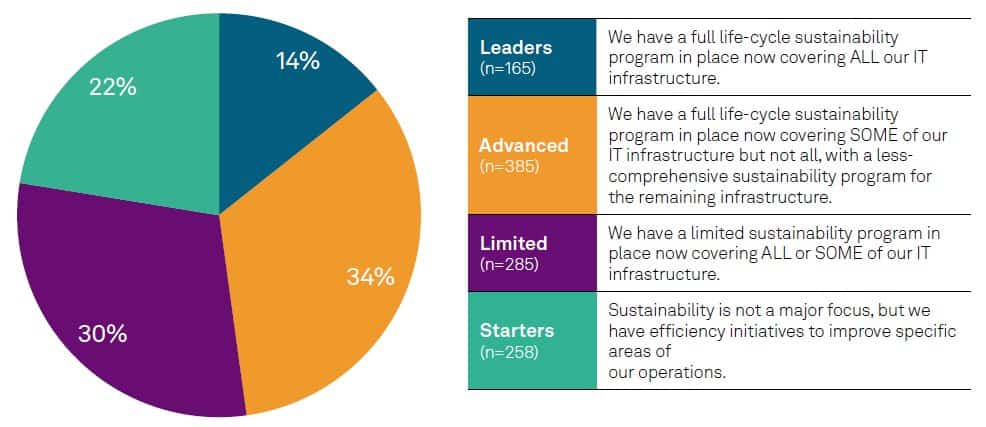 In explaining the disparity, Sharma conceded there is no perfect answer. He noted that acceptance of a climate crisis only heightened in the last few years. When COVID accelerated organisations' levels of digitalisation, there was a corresponding increase in carbon emissions.
In reflecting on the IPCC report on the impact of 1.5oC, Sharma says that to achieve net zero carbon emissions globally in 2050, real work has to happen in the next ten years. "Climate change is big now. But these kinds of discussions (on how to tackle CC) never happened four years ago," he lamented.
Top challenges for operators
Sharma said data centres built ten years ago did not have sustainability as a goal. "Imagine if you have a data centre built five years ago and you want to make it sustainable, how would you go about swapping out for example the Sulfur Hexafluoride (SF6) gas used as an insulator?" he queried.
He noted that those building new data centres have a choice from a biodiversity point of view, as well as the use of the right equipment.
The other challenge is meeting current demands. He argued that there is a demand-supply crisis in the semiconductor electronics sector. He pointed to the increased use of electronics in consumer products and electric vehicles. Data centre equipment is competing for this slice of the silicon, per Sharma, contributing to the demand-supply crisis.
Further, into the future, he pointed to the computing needs of the metaverse which he estimated is about 1,000 times what is being used today.
"All of these put together create considerable demand and energy challenges," warned Sharma.
Build for growth vs protect the environment
"Twenty years after the first Rio Summit (1992), the world continues to face a twin challenge: expanding economic opportunities for all in the context of a growing global population; and addressing environmental pressures that, if left unaddressed, could undermine our ability to seize these opportunities."

OECD
Asked if it is possible to support consumer demand for new products and services, and meet corporate goals around revenue and profitability, while driving towards a sustainable future, Sharma concedes multiple issues are at play including economic, availability and infrastructure.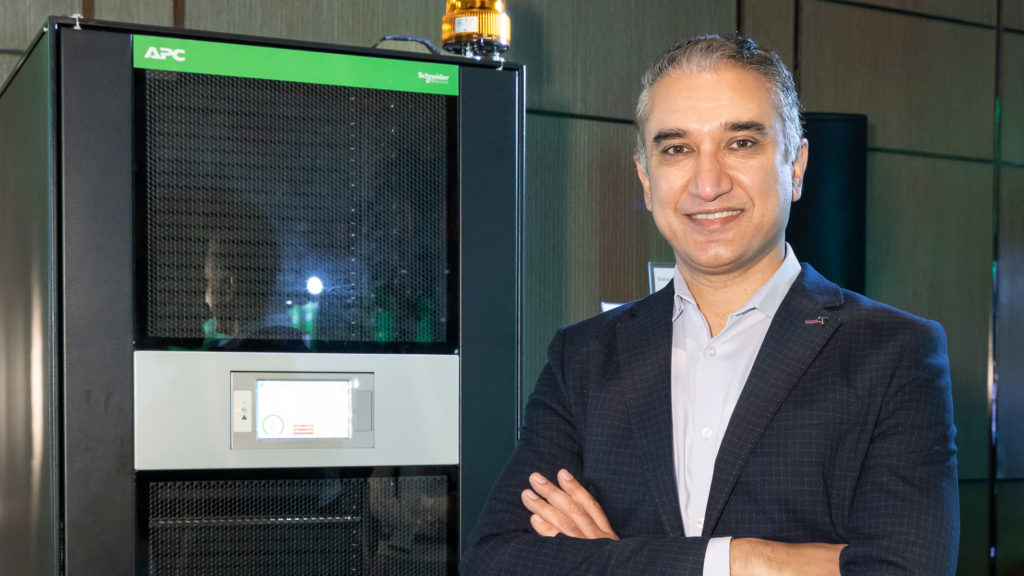 "What we need to think about is as we move towards digital, we don't create digital trash," he added. He cited the desire of organisations to minimise equipment failure using predictive maintenance.
He acknowledged that so much (telemetry) data is being generated and stored in data centres. He posits that only 10% of this data is going to be used for this purpose, and the remaining 90% is sitting in the data centre doing nothing.
He suggested a way to fix that is to design the product, so it stores the data in the device and not send it to the cloud. "If you do that, you're making more intelligent decisions and not just creating data centres for the sake of creating data centres," he elaborated.
Accounting for future innovation today
One of the conundrums facing manufacturers today is their products are limited by current innovations and materials today.
What happens when things change to a degree that requires revisiting the baseline that was set five years ago? How do you account for a future when you are limited by available knowledge and resources of the present?
Sharma suggested trusting science. He reverted to the efforts of the Intergovernmental Panel on Climate Change (IPCC) to set the agenda for climate change – as an example.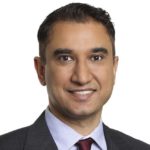 "Data today suggests that we do have literally ten years to make 80% or 70% of the impact. Now five years down the line we realise that it was wrong, we don't have ten years we had five years. We have to trust science for what is available today and take action on that,"

Pankaj Sharma
IP in an open world
Asked what benefits can be gained moving towards more open, interoperable, sustainable systems and business operations, Sharma said: it's the collective strength that makes us successful.
"Open ecosystems, whether they are physical infrastructure or software architecture-based platforms, help us advance at a much faster rate. I think that open ecosystems will make a very big impact on what we're trying to achieve," he added.
A lot of systems today are built on the protection of intellectual property. This approach has perpetuated closed systems. Can open ecosystems change all that?
Sharma believed this is changing. He cited the example of effort around solving climate change. "The problem is bigger than one company. There's a lot of collaboration which is happening across industries right now," he opined.