EnGarde is a suite of cyber wargaming and tabletop exercise services tailored for directors, board members, and executives in Singapore. Ensign InfoSecurity has launched the new services enables businesses to stress-test organisations' incident and crisis management plans.
It also aims to heighten business leaders' ability to effectively contain and eradicate the threats while swiftly restoring the business to normalcy.
Ensign claims that scenario realism is a key differentiator of its wargaming and tabletop exercises suite. Other wargaming exercises in the market use a fixed-decision tree, said the vendor commenting its solution adopts a fluid methodology when conducting cyber simulations.
Ensign will tailor scenarios based on the organisation's business activities, cyber risk profile and the latest cyber threats in its sector. The exercise will also provide customised considerations and decision points based on the organisation's unique business nature, organisational structure, and priorities.
This allows Ensign to effectively evaluate an organisation's incident and crisis management plans, identifying any gaps in implementation or expectations in their processes, reinforcing business resilience.
These exercises will also require the participants to consider implications across the organisation, including operations, finance, legal, human resources, and technology teams. This strengthens coordination and collaboration among cross-functional teams, reinforcing the decision-making processes during an incident and/or crisis.
The exercises will help board members and Directors better define the different roles each department plays. This accelerates the time taken for decision-making allowing organisations more effective response and recovery.
Experienced Ensign consultants, who have managed real-live incident response engagements, will advise the participants on key considerations, and help them orchestrate their response holistically.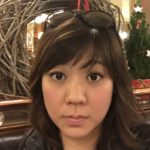 Tammie Tham, group CEO for Ensign InfoSecurity, cautioned that as cybersecurity becomes an increasingly critical boardroom priority and organisations adopt an assume breach stance, wargame or tabletop exercises are essential in preparing board members and executives for a cyber crisis and a vital part of effective risk management.
She explains that wargaming hones the organisation's incident response and recovery muscles by giving board members and executives the ability to prioritise what assets to protect, the vulnerabilities of its system, the risk mitigation strategies and approaches to mitigate the impact and getting back to normal operations quickly in the aftermath of a breach.
"This will strengthen an organisation's resilience and confidence to push ahead with their digital agenda," concludes Tham.