Schneider Electric is now offering free online courses on sustainability aimed at helping companies worldwide – specifically small and medium enterprises (SMEs), gain knowledge and skills to improve their sustainability performance.
The online courses were first launched internally to educate Schneider Electric employees to better support the company's partner ecosystem.
The first of a three-part programme is now available through the newly opened Schneider Electric Sustainability School, which will deliver the courses through a digital platform.
SMEs often lack the knowledge and tools required to establish climate targets, measure impacts such as carbon emissions, and benchmark and disclose progress. The comprehensive training platform is designed to support them in embarking on their decarbonisation journey.
Helping SMEs to join decarbonisation efforts
The 2015 Paris Agreement sparked a movement across the economy to reduce or eliminate carbon emissions. A recent Gartner survey found that 87% of business leaders expect their sustainability spending to increase in the next two years.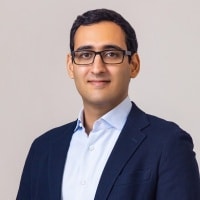 But despite this growing commitment to decarbonisation, a sizeable knowledge and skills gap remains a barrier to progress. Furthermore, companies are increasingly relying on partners with expertise in the field of sustainability to support them in decarbonising their operations.
"The Sustainability School for partners is our big next move to prove that companies can not only do business that is better for the planet but can also fundamentally improve their performance by doing so," said Sorouch Kheradmand, head of partner sustainability at Schneider Electric.
Courses outline
Over three chapters, the online courses conducted by Schneider Electric will cover a range of topics from energy efficiency and renewable energy to the circular economy and sustainable transportation.
Chapter 1: Understanding sustainability and the risks involved [Now open]
In the first chapter, attendees will learn the basics of sustainability, including the science and jargon behind it and why it is crucial for businesses to take environmental, social and governance factors (ESG) seriously.
Chapter 2: Discover how to take sustainable action as a company [Launching Q3, 2023]
The second chapter focuses on how SMEs can build a decarbonisation strategy, including information on easy-to-implement tools that can support them in decarbonising their own operations and that of their customers.
Chapter 3: Leverage sustainable skills to increase business opportunities [Launching Q1, 2024]
The third chapter summarises the key knowledge and tools learnt throughout the programme – from energy efficiency to decarbonisation – to support attendees in putting the theory into practice.
"Our new online courses are designed to educate and inspire individuals and organisations to adopt sustainable practices. Sustainability is at the heart of our business, and we believe that education is key to driving change and creating a more sustainable future," said Kheradmand.