The move to Net Zero has become a race as governments, corporations, and societies create ambitious targets to decarbonize and take action against climate change, however, few have clear plans to deliver on these goals.
Despite this, the scale of collective ambition is unprecedented as between 2019 and 2020, the number of global corporations with Net Zero goals increased by 200%.
As of today, more than 1,500 companies have already committed to Net Zero, with nearly a quarter from Asia-Pacific.
Many initiatives within the voluntary carbon markets are already underway in the region, as Southeast Asia holds significant untapped potential to help meet the global Net Zero challenge while offering ~USD $10 billion in economic opportunity for regional economies along with environmental and social benefits.
Achieving Net Zero goals requires deep organizational transformation and a holistic approach that pulls multiple levers at once. Although eliminating emissions as much as possible is a critical part of the Net Zero journey, carbon offsets will play an important role in compensating for hard-to-abate emissions. These are among the findings released today in Bain & Company's latest report Southeast Asia's Carbon Markets: A Critical Piece of the Climate Puzzle.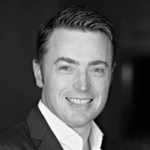 "Inaction has consequences and significant reputational, regulatory, strategic, and financial impacts lie ahead for businesses that ignore climate change and continue to rely on finite resources," said Dale Hardcastle, partner and co-director of Bain & Company's Global Sustainability Innovation Centre based in Singapore.
He noted that regardless of industry, company size, or ambition, the time to act is now as the cost of complacency is far greater than the risk of not getting it perfect.
Climate change is a global problem and requires a collective response. Although offsets are not a silver bullet for decarbonization, they serve as an important lever on the pathway to Net-Zero.
As business practices are transformed more broadly to achieve Net Zero, offsets—and the carbon markets that provide them—present exciting opportunities, both environmentally and economically.