Organisations in Singapore are facing imminent cybersecurity challenges as a result of rising threats and outdated cybersecurity programs, according to new research from Armis.
Majority breached
The study shows that the majority (70%) of organizations in Singapore experienced being breached at least once over the last 12 months. More than a quarter (26%) of the respondents confirmed experiencing multiple breaches in the same period.
Respondents face operational downtime (43%), financial loss (37%), and productivity loss and/or their data stolen (30%) as a result of such attacks.
Challenges
The research, commissioned with Vanson Bourne, revealed that organizations in Singapore are challenged by Internet of Things (IoT) security, concerns about outdated legacy infrastructure, and balancing security and innovation.
Out of the 56,000 physical and virtual assets connected to organisational networks in Singapore companies, respondents shared that only more than half (51%) of these are monitored.
It also revealed that Singapore companies can only account for around 61% of their asset attributes such as asset location or the support status of these assets.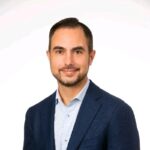 Curtis Simpson, CISO at Armis said the company continues to warn about the evolving threat landscape and the impact of malicious cyberattacks as they target organisations, governments, state, local entities, and society.
"Our research found that there's much room for improvement in how global organizations can protect and manage their entire attack surface. It's not a question of if, but when, an attack will occur – especially against critical infrastructure that society so heavily relies upon," Simpson added.