Sophos launches Sophos Incident Response Retainer, which proactively improves organisations' existing security resilience.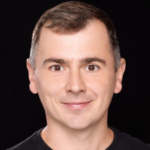 "Incident response retainers help organizations prepare in advance for the fastest response time possible to defend against active cyberattacks. Due to today's complex and mixed-vendor computing environments, skills shortages, evolving attacker behaviors, and cyber insurance requirements, it's critical that all organizations have pre-determined incident response plans in place. Tangible 'readiness' is now a key component for cyber resilience," said Rob Harrison, vice president of Product Management at Sophos.
It cuts red tape, allowing Sophos incident responders to investigate and remediate into active cyberattacks. The retainer also includes external vulnerability scanning and critical preparedness guidance that pinpoints and resolves security issues, decreasing the likelihood of data breach.
Time sensitive
 "Dealing with unexpected cyberattacks is time sensitive, stressful and a large financial commitment. The only way to save time, reduce costs and mitigate the impact of a breach is to have an experienced incident response team in place and lined-up ready to go – before attackers strike." said Chris Kissel, research vice president, security and trust products at IDC.
To limit damage and prevent data breaches and ransomware, the time to locate and evict adversaries is critical, according to Sophos 2023 Active Adversary Report for Tech Leaders.