It's been nearly a full year since banks have been encouraged by local regulators to consider adopting Open API. The Open Banking APIs Worldwide paper by ndgit even ranked many countries in Asia, including Hong Kong (3rd), Japan (5th), South Korea (6th), Singapore (9th), Malaysia (10th), Thailand (12th), India (14th), Indonesia (16th), China (17th) as ahead of the USA (20th).
While Open API awareness among financial institutions is not lacking, questions and concerns about the real beneficiaries of the initiative have taken hold among traditional banks.
A recent survey by Hong Kong start-up gini revealed dissatisfaction among traditional bankers around the benefits of Open API.
Conducted in November 2019 around the time of Fintech Week in Hong Kong and Fintech Festival in Singapore, the survey of over 300 fintech-industry professionals, including those working at incumbent financial institutions, Fintech and tech companies, noted that only 20% of bankers saw themselves as the winners from Open APIs, even though 70% said sharing customer data is the future of their business.
Loopholes in standardizing security and regulatory frameworks have been cited as obstacles to making Open APIs a revenue-generating business for up to 80% of banks that have joined the initiative by adopting the new Open APIs technologies.
Raymond Wyand, CEO and co-founder at gini, noted that while regulators should be credited for making open banking a new reality, their "soft" approach is leaving banks and fintechs with plenty of latitude regarding implementation.
Thirty-five percent of the respondents said the biggest winner from the Open APIs will be fintechs or techfins, outweighing customers, banks, insurers, and other consumer-facing companies (see Figure 1).
Figure 1: Winners and losers in the Asia-Pacific Open API movement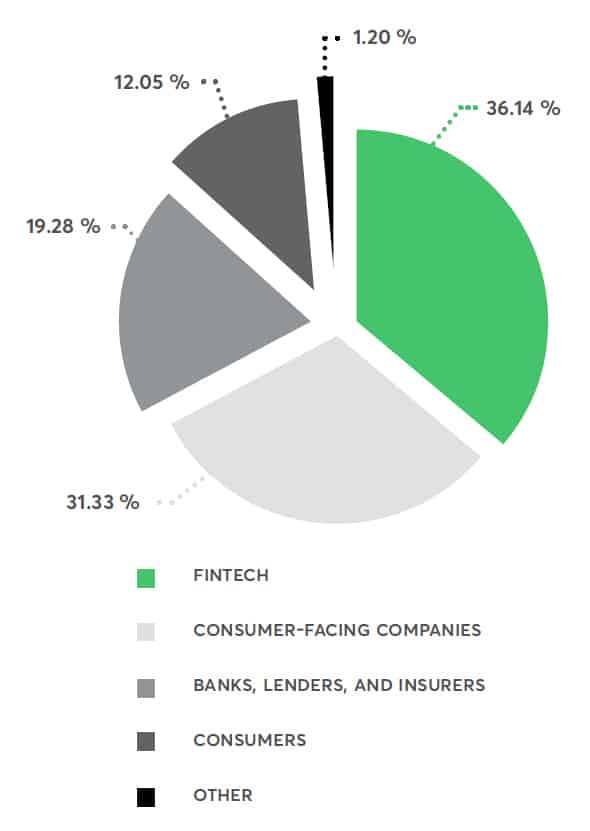 Source: Open Banking 2020, gini
The survey reassured the importance of sharing consumer data. A greater portion of bankers (70%) responded that the ease of sharing customer data is "the future of my business" than respondents at technology companies, consultancies, investors, or other industry players.
Wyand believes that real win-win can be achieved when both incumbents and fintechs (or techfins as he calls them) work together to harness the Open API technologies.
Click here to download the full report.