5 June 2021 is World Environment Day. Created in 1972 by the United Nations Assembly as a global platform for raising awareness and taking action on urgent issues from marine pollution to global warming to sustainable consumption. This year's theme is "Reimagine, Recreate, Restore".
In the paper, Assessing the environmental impact of data centres, authors Beth Whitehead, Deborah Andrews, Amip Shah, and Graeme Maidment, note that data centres consume high levels of energy to power the IT equipment contained within them. The industry's heavy reliance on power has historically used operational efficiency as a proxy to sustainability.
Worldwide, data centres account for two per cent of total greenhouse gas emissions – on par with the airline industry. Some project that the rising use of the internet will see data centre energy usage surprising 10% of the global electricity supply by 2030.
But carbon, water and compute efficiency alone should not be the sole metrics for evaluating the data centre's contribution to a sustainable future.
As Jeremy Deutsch, president, Equinix Asia-Pacific, puts it:  "The unprecedented circumstances of the COVID-19 pandemic have helped the global business community reconsider their priorities and undertake the responsibility of building a sustainable world. Now, more than ever, it is critical to adopt strategies that drive innovative solutions, which do not adversely impact the environment."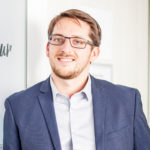 In this World Environment Day special, FutureCIO spoke to Lionel Legros, general manager, Asia Pacific, OVHcloud, for his thoughts on sustainable strategies in data centre buildout and use.
Are all data centres built mostly in the same way?
Lionel Legros: While the concept of traditional data centres remains the same, modern data centres these days are designed and upgraded to adapt to changing requirements of today's digital environment.
The increasing demands have led to operators rethinking ways to enhance performance and even reduce carbon footprint with the help of technological advancements and obtain industry certifications to improve competitiveness.
What is a sustainable data centre (SDC)?
Lionel Legros: Sustainable data centres are also known as green data centres that provide the same functions and capabilities as a typical data centre but more efficiently and are designed to have minimal effect on the environment.
Since reducing the amount of electricity required to operate a data centre has increasingly become a top priority for the data centre industry, these sustainable data centres operate using minimal power resources and maximal energy efficiency calculated via power usage effectiveness (PUE).
PUE measures how efficiently a data centre uses energy and is expressed as a ratio so the ideal scenario is to get the PUE as close to 1 as possible.
Can you convert an existing data centre into one that supports sustainable initiatives?
Lionel Legros: For the data centre industry, which is single-handedly responsible for at least 1% of global energy consumption, environmental sustainability takes on a newer and more innovative approach.
Often, data centre cooling contributes to the main energy consumption – especially with the rising demand for cloud and data centre capacity. Developing a water-cooling system is one strategy to increase energy efficiency.
By converting servers that use a water element to cool themselves, rather than electricity, inevitably reduce energy consumption and optimise airflows. This approach also helps to reduce the need for air conditioning usage in data centres, and ultimately converting into an SDC.
Can you build a Tier IV SDC?
Lionel Legros: While there are no environmental requirements for a Tier IV accreditation, there has been increasing industry pressure to balance the data centre carbon footprint while delivering the highest availability possible.
Besides innovative approaches to enable data centre cooling, for example, a water-cooling system can help improve energy efficiency, the location of where the data centre is built and the deployment of frontier technologies including Cloud and virtualisation can help operators reduce energy costs and scale operations when required.
There is no dilemma between being Tier IV compliant and sustainable at the same time as the technology based on water cooling, for example, can be as resilient as the one using standard mechanical cooling in terms of redundancy and reliability.
What are the economic benefits of an SDC?
Lionel Legros: With today's data deluge in a digital-first economy, data centre operators need to evaluate ways on managing resource consumption and other rising costs spanning from electricity and possible carbon taxes.
The economies of scale of an SDC are extremely significant. An SDC generates less operating costs which is reflected through less energy and water consumption.
Besides reaping benefits such as cost reduction and increased efficiency, sustainability benefits will also be passed on to the businesses and consumers who collectively benefit from the data centre's green infrastructure. In other words, this also helps to create a sustainable supply and value chain.
Another aspect of an SDC is also the circular economy, upcycling servers for an extension of their shelf life. Server second-life components can be reused for applications that require less performance, reducing wastage and ensuring continual usage of resources.
How do you sell an SDC initiative to senior management?
Lionel Legros: A SDC initiative sells by itself with merits including reduced operational costs, maximised efficiency, and brand reputation elevation in the long run. While there may be initial investment outlays to consider for the transition, such green investments do have their returns.
Moreover, it is becoming a prerequisite from customers for vendors and suppliers to be sustainable, as seen in the requirements for tenders and request for quotations.
It is therefore important to align and communicate with senior management on the long-term benefits of deploying an SDC and showcase how the green initiative can deliver positive impacts on the organisational goals and business strategies.