As expected, worldwide shipment of smartphone dropped 16.0% year-over-year in the second quarter of 2020 (2Q20), according to IDC's Worldwide Quarterly Mobile Phone Tracker. Despite shipping 278.4 million smartphones during 2Q20, the decline remains much larger than 1Q20.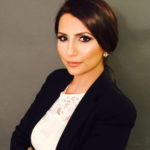 "Smartphones shipments suffered a huge decline in Q2 as they directly correlate to consumer spending, which had a massive reduction due to the global economic crisis and rising unemployment brought on by the widespread lockdowns," said Nabila Popal, research director with IDC's Worldwide Mobile Device Trackers.
According to IDC, the closure of retail stores, especially in regions where online shopping is less common, compounded the negative effect on smartphone sales.
"In addition, consumers spent significantly other technologies, such as PCs, monitors, and tablets, to facilitate mandatory work from home and distance learning, leaving an even smaller share in the shrinking consumer wallet for smartphones," she added.
She suggested that the question now becomes what does demand look like with so much uncertainty around the world.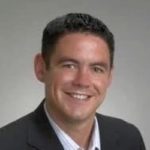 "We have already seen OEMs moving more aggressively with their 5G portfolios both in terms of production and price points. However, we still see consumer demand for 5G being low, so the supply-side push is likely to produce very high-priced competition," said Ryan Reith, vice president, Worldwide Mobile Device Trackers.
5G rollout continue despite COVID-19
Mobile network operators in China, South Korea, and the United States will seek to build on the 2019 launches, extending their 5G coverage and incentivizing further adoption of enhanced mobile broadband (eMBB) service.
Nine months after the April 2019 launch, South Korea operators were closing in on 5 million subscribers. Chinese operators had 9 million pre-orders for 5G prior to launching on November 1, 2019, and are targeting 70 million subscribers by the end of 2020.
Nationwide 5G service kicked off late in 2019 from one U.S. operator, and another is ramping up nationwide service over the first half of 2020 and, combined with lower 5G smartphone prices, should generate notable 5G subscriber net adds by the year's end.
Where the story is
Despite the continued media coverage on handset sales, the real story will lie in the enterprise.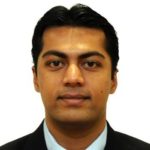 Nikhil Batra, associate research director for Telecommunications at IDC Asia/Pacific commented that "Unlike previous mobile generations if we follow the money trail, we realise that carriers would not get all their build-costs back from consumers," added IDC's Batra.
While he conceded that users may be willing to pay a small premium for faster and larger buckets of data, this will not be enough to give carriers a decent return on their investments. The return is going to come from the enterprise side of the house, where businesses will be willing to pay a premium for key 5G characteristics including higher throughput, ultra-low latency and network slicing.
"This is all very fluid at the moment as telcos around the world are trying to zero in on use cases, with immediate monetisation opportunity," cautioned Batra.
Early use cases
Some of the areas of immediate interest are autonomous vehicles, augmented reality and virtual reality (AR/VR) experiences, fixed-wireless access for Internet, healthcare, manufacturing and applications of edge computing such as video surveillance and analytics.
Batra acknowledged that most of the 5G benefits like network slicing and ultra-low latency will be available in SA (standalone) 5G implementations, which will only be around the 2023-24 timeframe. "Until then it will mostly be about enhanced mobile broadband speeds and fixed wireless access," he concluded.