On 5 June 2020, Gartner surveyed 127 company leaders, representing HR, Legal and Compliance, Finance and Real Estate, revealed that 82% of respondents intend to permit remote working some of the time as employees return to the workplace.
This is in stark contrast to the year before when employers expect all employees to come to work on time every day.
"The COVID-19 pandemic brought about a huge experiment in widespread remote working," said Elisabeth Joyce, vice president of advisory in the Gartner HR practice. "As business leaders plan and execute reopening of their workplaces, they are evaluating more permanent remote working arrangements as a way to meet employee expectations and to build more resilient business operations."
The growth of the startup industry created demand for a new workplace – one that is styled after the Facebooks, Googles and LinkedIns of the world – with pantries stuffed with free non-alcoholic beverages, sweets and carbs.
So, what does the future workplace look like?
"Now that WFH works (sometimes), not only do CEOs have control and flexibility overwork but everyone else too. If CEOs want their teams to win, they must first win the war for talent and crack the code to get the most out of an engaged, high-performing and connected team. It's all about giving employees the freedom to choose where they work when they work, and how they work best," said Jaelle Ang, CEO at co-working company, The Great Room.
She believes that the work-from-home movement is 'here to stay' but likewise concedes that the physical office will as well.
Ang noted that while the global pandemic has radically changed the way we work, the fundamentals behind what makes good work remain the same: positive human engagements, inspiring interpersonal relationships and empowering arrangements.
"Even while companies are discovering the upsides of a remote workforce, the office remains an important space for human experiences — one that allows individuals to function as a company," she continued.
Drivers of the office post-COVID-19
Ang opined that returning to work is going to be far more complex than the rapid exit that we all made from our offices.
"Whenever the necessary return is done, there will be an acceleration of all the trends we have seen for so long in the commercial office sector; and all the opportunities it throws up for the creation of the workplace of tomorrow," she continued.
Ang listed these as:
#1 Wellness at the workplace
Safe distancing, addressing recirculated air and reduction of high touch areas — these are safety protocols that have to be taken into consideration as we plan for the return to the workplace. Beyond the table stakes, we need to provide wellness programmes that span the domain of physical well-being, mental resilience, body confidence, nutrition and motivation.
#2 Digitalisation, automation and Internet of Things
Tough competition and fragile margins have discouraged many flexible office operators from investing in technology beyond building access, meeting booking platforms, community communication and space management software. There is a real opportunity for newer and more accessible technologies based on Internet of Things, mobile and AI platforms for better design, management and service delivery that can digitally transform the workspace exponentially.
#3 Eco-friendly and sustainable design
Not using system furniture and garish strip-lighting, is no longer enough. Great design also means building with more sustainable materials, recycling items that can yield a second life, substituting plastic when it makes sense to, and bringing in greens to refresh the air.
#4 Seamless new membership plans
The idea of the workspace now needs to transfer seamlessly between the physical and virtual worlds — from a conducive office for deep work, to virtual conferences and video conferencing to peer support. The need for greater flexibility goes beyond providing membership plans: co-working operators now have to help companies strategize companies' space and team needs.
Challenges for the co-working space industry post-COVID-19
The Co-workingResources, forecasts that the number of co-working spaces worldwide will exceed 40,000 by 2024, up from almost 20,000 in 2020, with a yearly growth rate of 21.3%.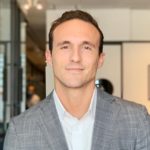 Yvan Maillard, chief commercial officer at The Great Room, revealed that the company's best-seller now is a hybrid office concept that includes 33% dedicated office, 33% Hot Desk, and 33% work from home.
"The challenge is to identify the new trends and patterns in terms of mobility between the various work areas/locations to make sure that we always have the right number of workstations, VC equipment, breakfasts… at the right place, at the right time. For that we want to focus on highly trained service teams, along with discrete and smart technology," he added.
The CFO equation
According to the Mayer Brown perspective, Five Office Leasing Trends Following COVID-19, co-working has been popular with a lot of companies because it provides flexibility in addressing their office space needs.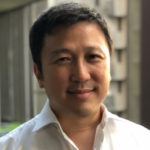 Philip Lam, CFO for The Great Room CFO, acknowledged that most people in senior management believe their teams are more effective when working together in the same location.
"CFOs are no doubt already familiar with the benefits short-term leases at co-working spaces can help following the introduction of IFRS 16 in 2019. Co-working becomes even more attractive in a COVID-19 world when you consider the value proposition of having quick access to high-quality office space on flexible leases, that cater for safe-distancing requirements, providing for A/B teams, or offering employees with an alternate location they can meet," he added.