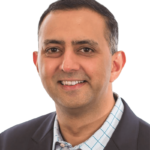 "A connected digital business requires accelerated development and connectivity to reach its full potential," said Randy Menon, TIBCO's senior vice president and general manager, Connect and Cloud.
TIBCO announced significant updates to its Connect portfolio and an evolution of TIBCO Cloud, packed with enhanced features that provide digital leaders with a unified, self-service, modern digital platform to run and adapt how the business operates.
Updates to integration, API management, and messaging offerings further empower users to connect, compose, and deliver any application, data source, and device.
According to Menon, TIBCO is raising the bar by accelerating digitally native business priorities and giving anyone in an organization the power to do so.
"We offer a single, cohesive platform that supports the adaptability required by digital businesses, helping organizations capitalize on data and insights to make predictions in real-time," he continued.
Enhancements include:
TIBCO Cloud Integration: New automation capabilities empower a wide variety of business users to quickly streamline and automate key processes and workflows, which improve the efficiency of core business activities, such as onboarding, lead generation, and claims processing.
TIBCO Cloud API Management: This new offering evolves API management to manage the value provided by a business expressed as APIs. The solution provides full lifecycle API management as an integral part of the TIBCO Cloud, with seamless connectivity into essential capabilities, such as integration, data analytics, process automation, and messaging.
TIBCO Cloud Messaging: New cloud-native storage options introduced in TIBCO Enterprise Message Service X empower a new level of support for TIBCO Cloud Messaging. This enables open-source solutions like Apache Pulsar and Apache Kafka to be fully managed in the cloud, and now offers native support for JMS with a managed TIBCO Enterprise Message Service support. The solution now facilitates simplified customer migration from on-premises estates to cloud-ready solutions without the need for a lift and shift approach.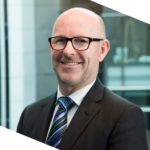 "As a business, we can't limit our choice of applications, data sources, and new application development based on the integration capabilities of our legacy environment. We need agile, interoperable systems with all applications, regardless of whether they are on-premises or in the cloud," said Dan Chesterman, group executive, technology and data, and chief information officer, Australian Securities Exchange.
He added that with TIBCO, ASX now has an environment that supports the cohesion it needs with an expanded API universe. "Most importantly, access to data no matter the source in real-time for the decision-making insights we need," he added.
TIBCO Cloud is a comprehensive platform that runs and adds agility to your digital business. A refreshed user experience gives more users a pulse on their connected business within a personalized, 360° platform experience.
Automated decisioning, developed within a completely no-code experience for business users, builds a real-time digital experience that senses and responds proactively and intelligently to key business events.