The Trellix Advanced Research Center predicts more complex ransomware attacks in Singapore in 2024. John Fokker, head of threat intelligence at Trellix Advanced Research Center confirms that today's cyber landscape is more complex than ever before.

"Cybercriminals from ransomware families to nation-state actors are getting smarter, quicker, and more coordinated in retooling their tactics to follow new schemes — and we don't anticipate that changing in 2024. In order to break away from escalating attacks and start outsmarting and outmaneuvering threat actors, all industries need to embrace a cyber strategy that is constantly vigilant, actionably comprehensible, and adaptable to new threats. That is how we can ensure a one-step lead over cybercriminals in the coming year," adds Fokker.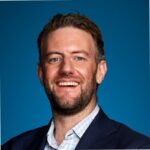 2024 forecasts
As 2024 nears, Trellix experts and threat researchers predict the following trends, tactics, and threats for the coming year:
1. AI-generated Voice Scams for Social Engineering: Malicious players can use AI-generated voices in their attacks through personalised voice messages or calls.
2. More Layers of Ransomware Extortion: Sensitive personal information and intimate details can be used to extort victims in the healthcare, social media, education, and SaaS sectors.
3. Insider Threats: Insider threats will continue to grow with the proliferation of connected devices and hybrid and remote workforces. Organisations should be more proactive in identifying and managing such threats.
4. (QR) Codes: QR codes can be exploited by malicious players and can be embedded with compromised links luring unsuspecting victims to fake websites.