One of the largest heavy equipment providers in Indonesia, PT United Tractors Tbk has gone live with SAP S/4HANA running on Azure Cloud. United Tractors has been gearing up to expand its business by implementing a synergy-based and diversified business model in various business units.
The associated digitalization involved the migration to SAP S/4HANA business suite. It is anticipated the exercise will result in lower cloud operating costs, support business growth, influence the company's ability to adopt next-generation business processes and enable it to make informed decisions quickly based on real-time insights.
The need of the hour was a reliable, time-efficient, and cost-saving approach, accommodating the highest flexibility regarding the coverage of data transformation requirements and with minimal downtime.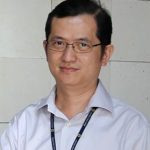 Lie Gunadi, corporate strategic and technology division head for PT United Tractors Tbk, says the upgrade of its existing SAP ECC (version 6.0) is part pf the company's strategy to improve operations through a 'host of optimization strategies.'
"A rapid implementation to move the core business system to S/4HANA and the cloud was imperative to manage demand for innovation, customization and transparent real-time analysis, ensuring business agility – an essential aspect for staying at the top in today's increasingly intense market environment," he added.
Helping PT United Tractors in its modernisation effort are SNP Transformations SEA and PT Astra Graphia Information Technology. Together, they are implementing similar migration projects at other Astra Group companies across the heavy equipment and automotive divisions in the region.
Their collaboration focuses on business and IT transformation projects specific to SAP environments, providing a repeatable industry-standard joint offering in the Astra Group and the Southeast Asian market.