For decades, many businesses in Asia were supported on the bedrock of proprietary software and closed system architectures.
The pandemic has accelerated the digital-first approach adoption across the ASEAN enterprises, driving digital innovations for better customer experience and to gain early competitive advantage in the market.
Describe the state of adoption in the region.
In reviewing the future of digital innovation, DevOps, and software applications, Dhiraj Badgujar, senior research manager for Asia Pacific at IDC, says ASEAN and Hong Kong businesses are slowly leading the adoption of open-source software to drive their infrastructure modernisation efforts and develop newer containerised applications.
According to IDC AP Software Survey 2022, 10% of projects undertaken by ASEAN organisations use open-source software and components for their development methodologies.
Badgujar says for Hong Kong, the usage percentage of open-source software in companies' projects is 11.74%. With the increased usage of containers and DevOps to scale digital innovation initiatives, the adoption rate of open-source software is set to increase significantly in the next two years.
Profile of adopters in open source in Asia
According to IDC, the largest pool of technology buyers leveraging open-source technologies are Digital Native Businesses (DNBs) – from start-ups to scale-ups to unicorns and mature DNBs across industries. Beyond these, large enterprises, and SMBs across financial services (digital banking/Fintech), comms/media & transport, services, and healthcare are driving the overall usage of Open source in the region.
For instance, Singapore-based Grab has scaled from a ride-hailing company to a digital payments platform provider company, thereby becoming a Superapp provider. The Indonesian Directorate General of Treasury has migrated its services to a container platform and is levering agile development methodologies.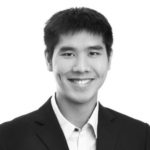 Seng Keong Low, research director for digital native business at IDC Asia/Pacific explained further that digital native businesses have a digital-first approach and tech-driven operating models. "By aggressively leveraging new and emerging technologies, platform services, and marketplaces, DNBs grow and scale fast, disrupting industries and creating new markets," he added.
Impact on closed solutions
Badgujar noted that the "free" opportunity to use open-source software or embedded tools with marginal costs can slow down the consideration of commercial DevOps solutions. "Open source and embedded DevOps-enabling technologies are favoured in certain geographies within APAC, especially for organisations that have just started their DevOps journeys," he added.
Badgujar commented that the most mature organisations in their DevOps journeys will also be more predisposed to consider community-supported open-source software or commercialised implementations of the same code as alternatives to closed-source software products, paying only for enterprise support and enterprise-grade features, such as application policy, analytics, security, enhanced management, and data plane acceleration.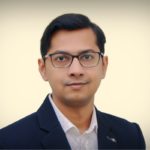 "Several open standards initiatives exist that give customers the peace of mind of using technology that is not only open but also built by a large community. This could play a role in vendors moving to popular open-source platforms, including container orchestration, that is continuously updated to meet diverse customer needs."

Dhiraj Badgujar
The main drivers of adoption
Badgujar observed that the major driving factors for open-source technique in ASEAN countries are increased access to the latest innovations and technologies, and avoidance of vendor lock-in for the digital-first world.
"Open-source code at once accelerates the creation and release of new software solutions and enhances quality. It allows organisations to rapidly adopt cutting-edge technologies such as AI/ML and DevOps," he continued.
According to IDC's AP Software Survey 2022, 31.5% of ASEAN companies consider the improved ability to leverage open-source innovation as an important driving factor to scale DevOps across the enterprise.
Badgujar cited cost efficiency as another attractive factor that is driving the adoption of open source, as it enables low-cost development at a faster speed, thereby saving on developer productivity.
Limiting factors for open-source adoption in 2023
IDC predicts that 2023 will see security remain a major concern for open-source code adoption amongst ASEAN and Hong Kong enterprises.
"Lack of skill sets (open-source development skills) and manpower are also key barriers to adoption, along with a lack of live support services," said Badgujar.
According to the IDC AP Software Survey 2022, 39% of APAC organisations will initiate an open-source software effort and enlist the support of a community to help build a solution to address any shortfall in development skills.
In this, Malaysia and Indonesia will lead the efforts with 56% and 46% respectively.
IDC's view on the future of open source in Asia
According to Badgujar ASEAN companies have a unique set of challenges for delivering services, such as access to self-service cloud provision, ease of use, scalability, and cost, amongst others.
"Open-source software adoption within the innovation framework will enable ASEAN and Hong Kong organisations to accelerate their digital agenda further," he added.
IDC expects that with increased adoption of emerging technology areas such as AI/ML, Edge computing, amongst others in the connected ecosystem will drive the usage of enterprise open-source platforms in near future.
"Open source sustains innovation. The ability to freely adopt and modify software innovation is transformative. Such benefits do not materialise without some risk, however," he cautioned while suggesting that to protect intellectual property, enterprises should be careful to examine the terms of the open-source licenses for which they sign up, as the terms of licensing vary widely.