Wi-Fi has become an essential part of our everyday lives. Current statistics showed that over half or 59.5% of the world's population is already using the internet, and the pandemic accentuated just how important Wi-Fi is in enabling business continuity across the board.
However, as organisations increase the use of bandwidth-hungry videoconferencing, cope with the slew of IoT devices, and accelerate cloud adoption, the current network systems have been put under considerable strain.
This greater demand for mobility calls for larger wireless capacity and wider channels, as the Wi-Fi networks that we rely on each day are limited by available spectrums.
This is where Wi-Fi 6E comes in.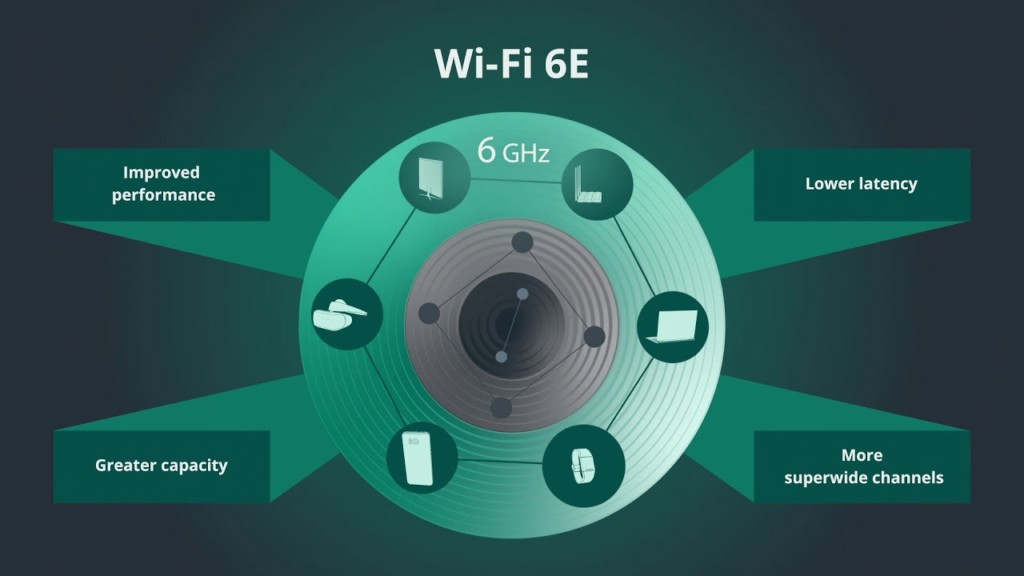 With more than 338 million Wi-Fi 6E devices expected to enter the market in 2021, how does it differ from the previous generations of Wi-Fi technology and how can it empower organisations to accelerate their digital transformation at the Edge?
More room to operate
First, the basics: Wi-Fi 6E is the Wi-Fi Alliance designation for Wi-Fi 6 operating in the 6 GHz spectrum. The U.S. Federal Communications Commission's decision to open the 6 GHz spectrum in April 2020 has set the stage for other countries to catch on. In Asia-Pacific, South Korea was the first to open the 6 GHz spectrum last year, while Australia, New Zealand, Japan, and Taiwan are now initiating similar efforts.
So why is it a big deal? The letter 'E' in Wi-Fi 6E stands for 'Extended'.
The existing Wi-Fi 6 technology that we are all familiar with has operated in 2.4 GHz and 5 GHz bands, and Wi-Fi 6E essentially more than doubles that amount of frequency.
With less congested airwaves, broader channels, and increased network connectivity, Wi-Fi 6E can support new use cases and enable a wide range of innovations across industries.
Paving the way for existing and emerging use cases
One of the most obvious use cases for Wi-Fi 6E is in Augmented Reality (AR) and Virtual Reality (VR), which demands multi-gigabit speeds. Both technologies are known for providing immersive user experiences and capabilities to improve workflow efficiencies.
According to a report by Grand View Research, the adoption of AR is gaining traction and is poised for significant growth (an estimated US$340 billion market size) by 2028.
Beyond AR and VR, industry-specific use cases can also benefit from Wi-Fi 6E. In higher education, Wi-Fi 6E can deliver reliable and seamless connectivity as digital technologies become increasingly integrated in today's digital classrooms or smart campuses.
It is also ideal for high-density environments such as auditoriums, lecture halls or dormitories, to power a richer learning experience and more efficient facility operations.
In healthcare, Wi-Fi 6E can optimise mission-critical applications to provide the best possible care without worrying about latency or speed of connectivity. This is particularly useful as staff and patients constantly move around the facility and with hundreds of devices operating at the same time.
The sector will also see the necessary upgrade to Wi-Fi 6E to support emerging data-intensive applications and services such as telemedicine, which has seen an uptake during the pandemic.
Preparing your organisation for Wi-Fi 6E
As the world prepares for Wi-Fi 6E, business leaders must look to how this additional networking capacity can support their digital transformation journey.
Here are six key strategies to get the most out of Wi-Fi 6E and how it helps to future-proof their Wi-Fi investments:
Maximise tri-band coverage. A comprehensive coverage across the 2.4 GHz, 5GHz, and 6 GHz bands can help maximise connectivity and enhance user experience. In addition, it will be possible to easily segment the 6GHz band only for Wi-Fi 6E devices.
This will allow new high bandwidth, low latency applications to run in the uncongested space of 6GHz and not impact the current crop of Wi-Fi 4, 5 and 6 users.
Secure the network. As cybercriminals continue to exploit the security gaps brought by the rapid transition to the cloud, security must not be an after-thought. The adoption of Wi-Fi 6E mandates the usage of WPA3, the strongest available security for Wi-Fi, which will make Wi-Fi 6E the default choice for security conscious applications.
Organisations should look for certified Wi-Fi 6E solutions that include WPA3 and Enhanced Open, for stronger encryption and authentication.
Leverage advanced analytics and AIOps to improve user experience. AIOps augments traditional network monitoring by automatically identifying network, security and performance issues using Artificial Intelligence (AI) and machine learning.
This enables the organisation to proactively solve issues before they impact business operations or affect end user experience.
Evaluate how Wi-Fi 6E fits into an existing environment. As with any new technology, it is important to evaluate how Wi-Fi 6E can be deployed in the organisation – whether it is possible with an existing infrastructure, or if an upgrade is needed. This allows for effective cost savings in the long run.
One key area to examine is the Access Point to switch uplink speed. Wi-Fi 6E will deliver true Multi Gigabit throughput so uplink speeds between the Access Point and Access Switch should be more than 1Gbps
Commit to certification and standards. When choosing a technology vendor, they must not only have a track record of proven innovation but also a commitment to the highest industry standards. The Wi-Fi Alliance, for example, has developed a set of standards that emphasises on quality and reliability of these new wireless technologies.
Plan to Pilot. The pilot phase is critical to proactively test the infrastructure, identify any issues, and be better prepared for broader rollouts. A carefully planned pilot can deliver the intended results with minimal impact to the business during transition.
Looking ahead
When Wi-Fi congestion increases, the user experience suffers. Even as normality gradually resumes, we will still rely heavily on these connections whether at home, school, office, or public spaces. Wi-Fi 6E, therefore, offers new opportunities for organisations to transform their business that ultimately improves the end-user experiences, wherever they choose to connect.