Into the stretch of 2021, we are starting to read about predictions/projections of what the workplace of 2021 will look like.
There is no scarcity of willingness among vendors and analysts to share their prognostications. Predictions of greater use of artificial intelligence, machine learning, IoT and robots, to security-centric platforms are everywhere.
What is lacking, in my view, is how all these technological advances tie into the enterprise's greater need for higher productivity in the fast of a distributed workforce. With only one certainty – visibility of the horizon will be limited, what is clear is that agility will be expected of everyone to help ensure resilience in the months and years ahead.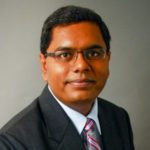 FutureCIO spoke to Sanjay Singh, chief information officer, Procter & Gamble (P&G), Asia Pacific, Middle East and Africa (AMA) for his perspective on what the future workplace will be like.
In terms of business/operational priorities, what do you see will be the top 3 priorities of business leaders when it comes to the future workplace?
Sanjay Singh: The COVID-19 pandemic has changed the world and the way we work. These volatile times have been a reminder that employee health, safety and well-being must be a key priority for any workplace.
At P&G, our people's safety and well-being continue to be the top priority. Our employees need to be able to work confidently knowing that the company is here to protect them at all times. We've introduced robust measures, based on the guidance of local authorities and our own strict protocols, to protect P&G people who are making, packing, and shipping products.
We will continue leveraging the full strength of our digital technology to ensure our priority activities can continue in any circumstance while maintaining the safety of our people.
For example, we had to find new innovations to solve for activities which typically relied on travel. So, we created solutions to conduct our consumer research via virtual home visits and adapted to virtual store visits with retailers throughout the region.
We also leveraged our existing data hub reporting solution so that all markets, categories and HQ were able to continue seeing the same business metrics at the same time – whether they were working at home or in the office.
Secondly, business leaders need to consider which of their new capabilities, for instance managing remote teams and using digital tools for effective meetings, could be effectively employed for the long term.
As an organisation that already offered Work from Home (WFH) arrangements for our employees pre COVID-19, P&G has been more prepared than others in transitioning to a full WFH arrangement.
We had the right infrastructure and tools to help our employees seamlessly transition to remote working and could equip them with the necessary technical support to continue working collaboratively from homes. All our usual meetings and processes have been able to go ahead virtually.
While this is an existing part of our culture, we will still evaluate how we can build on this experience, and the new processes and practices we can take on board for the future. We're referring to this as the 'better normal'.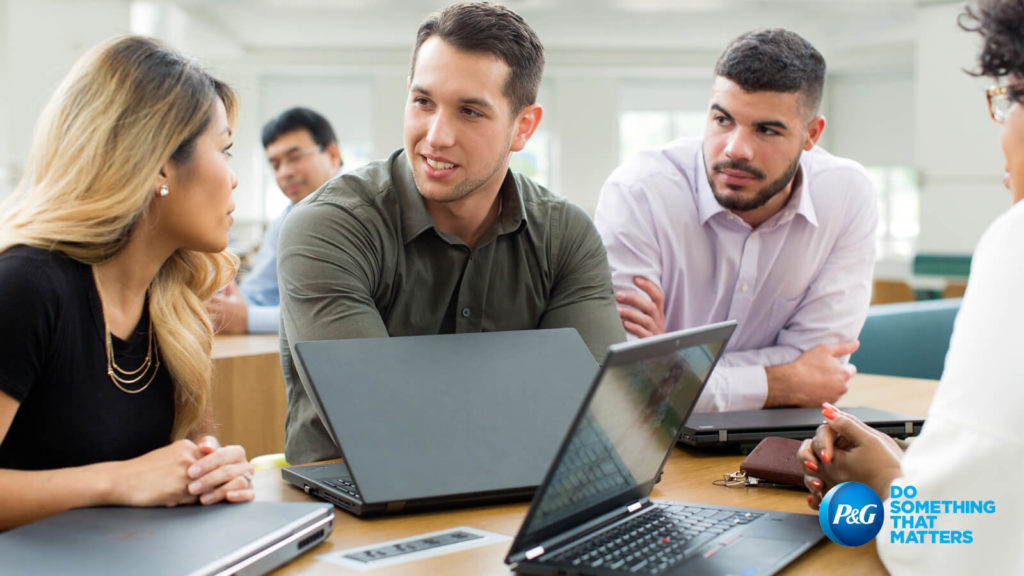 Another top priority will be evolving employee engagement programs and work culture, to continue meeting the needs of our employees and developing them. This is especially important for us at P&G – we will always be committed to developing our people and growing the next generation of P&G leaders so that we win today and in the future.
During the pandemic, P&G continued to host virtual events, training colleges, townhalls and award ceremonies, because we believe in the importance of our people and their value as our greatest assets.
We are also continuing to actively recruit and hire talent across the region. For example, we recently kicked off our internship program in many parts of the world. In Singapore, for the first time ever, our internship program went virtual with our interns working from home.
We supported each and every one of our P&G interns by providing them with an empowering eco-system with a manager, a mentor, and buddies to guide them through their journey with P&G.
Do employees have a say in what the workplace will be like post-covid-19?
Sanjay Singh: At P&G, our workplace is all about our employees – our people will always be our priority. We have always focused on ensuring we have the culture and support systems to enable our people to grow and thrive, even during these trying times.
As we look at the post-COVID-19 workplace, our focus will continue to be on providing support and flexibility to our employees. Like many other organizations, P&G is actively evaluating how we can better use technology to enable not only productivity but also a stronger sense of connection and community amongst our people.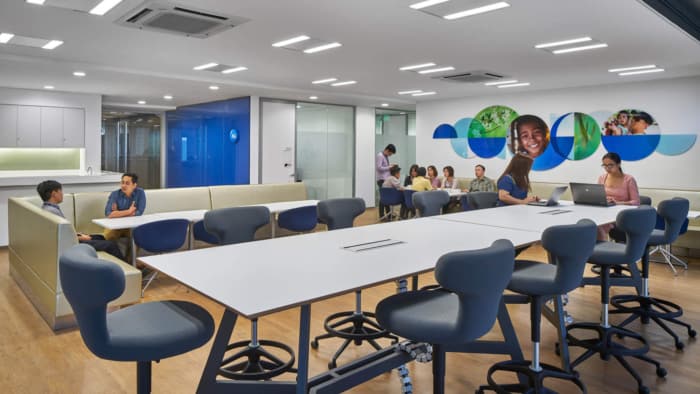 Our colleagues are empowered to lead with a Growth Mindset. This means continually testing, learning and adapting to new styles of working that best meets the needs of their teams. We always create digital solutions with employees at the centre and ensure they are part of the development process.
For example, as employees are gradually returning to the office in some markets, while others remain working from home, there was a need for more video facilities in our offices. With the help of our employees driving the use case, we designed a low-cost, one-connect solution for video, audio and presentation.
We believe it is important to empower our organizations to adapt our technology strategies as needed for nuances in each market. Technology is an enabler to address specific business challenges. It is critical to our success that how we use technology helps us better serve consumers everywhere we operate.
Do you anticipate any technology strategy to be different from what it is now?
Sanjay Singh: As one of the largest consumer goods companies in the world, P&G aspires to lead in every product category and in every country we operate. A key enabler of our continued success is our Digital Transformation in every aspect of our operations, which allows us to serve our consumers smarter and faster.
We believe in "constructive disruption" – innovating to drive growth and create value for the people we serve and for the categories in which we compete. Our technology strategy plays an integral role in ensuring we can serve our consumers in the most efficient and effective way possible.
We are finding that consumers, customers, suppliers, partners and employees are embracing digital solutions with far more ease than before. This is providing an opportunity to be more agile and cost-effective for even better experiences.
We are strengthening our investment in technology and upskilling our people to drive business growth. In fact, we recently announced a new digital capability program called 'iFUTURE' to further accelerate digital innovation in Singapore, supported by EDB. This is a testament to P&G's commitment to expanding our investment in digital skills and solutions.
As part of our iFUTURE program, we will accelerate P&G's digital transformation across marketing, sales and operations and further enhance the digital capability of our colleagues.