"Sustainability Strategy means the undertaking's plans of action to achieve long term Sustainable Development Goals (SDGs) and targets in line with the UN 2030 Agenda, the Paris Agreement among others. It includes corporate due diligence processes aimed at identifying and managing the potential or actual adverse risks and impacts linked to sustainability matters." Law Insider.
Since 2020, there has been an increased interest in not just talking an environment, social and governance (ESG) interests but also claims of initiatives with goals. The kicker is the rise of 'S' for sustainability in ESG.
In February 2019, the Global System for Mobile Communications Association (GSMA) Board set an industry-wide goal to reach net-zero carbon emissions by 2050 at the latest. By April 2021, the GSMA reported that mobile operators covering 50% of global connections and 65% of industry revenue had committed to science-based targets.
Analysys mason says telco operators "are increasingly focusing on environmental, social and governance (ESG) strategies. They are using ESG measures and reporting to attract investment primarily, but also to increase their appeal to customers and employees. Thus far, network operators are putting most of their emphasis on environment-related matters."
This brings us to a new report by ABI Research titled, 30 Action Items for Sustainability: Telco Operators, providing what it calls an actionable plan for reaching net-zero carbon emissions with examples and best practices collected from across the telecom industry.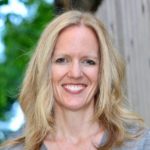 "This report seeks to help telecommunications companies go from sustainability pledges and targets to next-level execution by identifying the technologies, platforms, and programs that will take them from good intentions to robust actions," says Kim Johnson, sustainable technologies principal analyst at ABI Research.
Categories for telco sustainability
ABI Research proposes six categories critical to telco operator sustainability, including renewable energy, network upgrades, energy efficiency, waste disposal and circular economy, green buildings and vehicles, and reporting & governance.
Within these categories, 30 individual action items have been identified as specific steps that telco operators can take to reduce their company's impact on the environment.
Don't forget the sustainability index
ABI Research previously published a Sustainability Index, ranking ten leading telco operators for sustainability efforts at the enterprise level.
Johnson explains that ABI Research's new sustainability research service is more than just identifying sustainable technologies. "With each Action Item in this report, we want to explain the technology or application, assess its ability to reduce carbon emissions, water, or waste, and then analyse the costs and benefits expected from investments in the action or program," she adds.
There is a caveat
Despite all the recommendations in the new report, Johnson says that there is no silver bullet for a telco operator to become climate neutral or reach net-zero emissions across its value chain. She opines that the action items provide a framework for the critical steps.
Things like switching to renewable energy for purchased electricity, investing in energy-efficient network equipment, using AI-enabled solutions for energy savings, and facilitating comprehensive sustainability programming.
These "encourage the responsible management of resources at the company level and across the industry," she concluded.