One of the common features among leading organisations is the use of digital business platforms (DBPs) to scale and accelerate their digital initiatives.
In a recent IDC Perspective titled The Rising Digital Bar: How Leading Organisations are Scaling Their Digital Business with Digital Business Platforms, IDC shows that 17% of Asia/Pacific including Japan (APJ) organisations are leading in business transformation with the above market digital revenue growth, based on data from IDC Digital Executive Sentiment Survey 2022.
These transformation leaders are using holistic approaches across business, operations, workforce, data, and technology to improve business agility and resilience.
Driven by ongoing macro uncertainties and an accelerating rate of change, these leading organisations are using technology to compete in an increasingly dynamic digital-first economy.
Part of these efforts include the building of digital business platforms that enable digital business models, strengthen business resiliency, and innovate new digital products, services, and experiences at scale.
The platform-based approach ensures that prior technology investments in building a scalable technology foundation enable leading organisations to scale transformation initiatives and accelerate the time-to-market of future use cases to gain competitive advantages over time horizons beyond the current financial year.
In the digital economy, organisations with digital business models, operations, and workforce are best positioned to innovate, create, and capture value at scale. The explosion of generative artificial intelligence onto the business scene since late 2022 underlines the accelerated speed and scale at which businesses must operate and innovate.
The fast-expanding rise of AI marks an important transition to a future of AI Everywhere, where AI permeates every aspect of commerce, operations, and work. Through their strategic approaches, these leading organisations are raising the digital bar for others to follow and emulate.
Best practices from leading organisations (i.e., leaders)
#1. Broad digital experience strategy with executive-level support – 32% of leaders support digital initiatives that improve the experience with executive-level sponsorship, and at the same time expand these initiatives to their ecosystem participants such as partners and suppliers.
#2. Standardized processes with real-time information flow to improve responsiveness – 42% of leaders have established a centre of excellence to centrally create, manage, and update operational processes, laying the foundation for AI automation and enterprise-wide orchestration.
#3. Cross-functional and agile product teams to enable experimentation and faster time-to-market – 40% of leaders organise their IT, digital, and business expertise into dedicated product teams. These teams use agile methodologies to deliver incremental capabilities iteratively in weeks.
#4. Data is managed as an asset that enables business agility – 26% of leaders leverage integrated data sets to improve decision quality and another 27% approach data as a strategic asset to be democratised across the enterprise. They invest to harness data from ecosystem partners, external data, and customer behaviours to deliver on business outcomes.
Holistic approaches across leadership, people, process, data, and technology enable organisations to better mobilize enterprise-wide resources and capabilities to execute on transformation. Coupled with a technology architecture built to scale, progress in one area feeds into others to create an enterprise-wide positive feedback loop.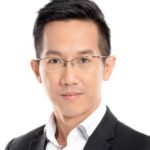 "Leading organisations' holistic transformation practices are paving the way to the future of AI Everywhere. To be ready for this not-too-distant future, organisations must develop platform and data-driven capabilities that scale transformations in business, operating, and organisational models," says Lawrence Cheok, associate research director for Digital Business Strategies, IDC Asia/Pacific.