Gartner defines a data strategy as a highly dynamic process employed to support the acquisition, organisation, analysis and delivery of data in support of business objectives.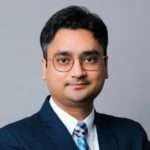 During a dialogue with FutureCIO, Abhishek Sharma, lead for Big Data Transformation at AIA Group, says the insurance industry in Asia-Pacific is focusing on leveraging data and AI to improve customer experiences, streamline processes and increase efficiency.
He revealed that the journey includes modernising legacy data systems, introducing more data-driven initiatives, and promoting a data culture within organisations.
"Data and analytics leaders are increasingly seeking a broad and holistic approach to varied data management problems. Data ecosystems provide a pre-integrated enterprise solution that allows for streamlined delivery and optimisation of a broad range of data use cases."

Gartner
Definition
Frank Bignone, managing director of the digital transformation division at FPT Software comments that enterprises are realising that collaboration on data and data science is the key to addressing pressing concerns of our time.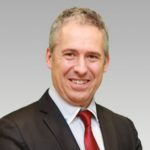 "There is no question that data collaboration has immense potential, whether it is for enhancing supply chain transparency, developing precision medicine and highly individualised treatments, or sharing and analysing environmental, social, or governance data."

Frank Bignone
Remus Lim, vice president for APJ at Cloudera adds that control of the data happens locally, within small, agile teams that have fast, self-service access to reliable data wherever it resides and whatever the source.
Tanguy Fournier Le Ray, co-founder of PALO IT defines a collaborative data ecosystem that fosters innovation by combining data and resources in novel ways and is built for long-term sustainability through governance structures and stakeholder commitment.
Composition of a data ecosystem
Asked what would comprise a successful data ecosystem, Fournier Le Ray says a thriving data ecosystem is built upon several vital ingredients. He posits that it requires reliable data sources and a robust infrastructure to ensure the availability and quality of data.
"It needs a diverse and engaged community of participants with unique perspectives and expertise is essential for fostering collaboration and generating valuable insights. Thirdly, a well-defined governance framework is crucial in addressing data ownership, privacy, security, and legal compliance, ensuring responsible and ethical data practices," he continued.
Bignone added that a winning collaborative data system's attributes differ from the others. "The key point is how much impact the system has on end customers, shareholders, supply chains, and the rest industry. Key success factors include data governance, interoperability, collaboration tools and platforms, data security and privacy measures, and data literacy and skills," he elaborated.
For his part, Lim noted that a successful connected and collaborative data ecosystem decentralises control of data without sacrificing security and governance.
Cultivating a collaborative data ecosystem/network
IDC predicts that by the end of 2023, organisations that share data, applications, or operations with their ecosystem partners through joint ventures will increase profitability by five percentage points.
But building an ecosystem is easier said than done. There is an element of give-and-take, of trust that the different parties are willing to pull their weight towards common goals.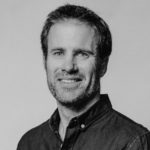 Fournier Le Ray says cultivating a collaborative data ecosystem revolves around a set of essential principles.
"At its core, it's about establishing trust, transparency, and strong governance among the partners involved."

Tanguy Fournier Le Ray
Bignone agrees adding that a culture of trust, transparency, and open collaboration among stakeholders is crucial; establishing clear communication channels, encouraging knowledge sharing, and promoting data-driven decision-making.
"Cultivating a truthfully collaborative data ecosystem and network is challenging and it requires the technology leaders to consider carefully all the aspects – technical or non-technical," he continued.
Cloudera's Lim reiterates the necessity of evolving the company's data culture to think of data as a team sport where collaboration – within the organisation, across teams, with owned data, or even cloud vendors – is key.
Ecosystem as a competitive advantage
On its own data has no value. It is what we do with data at the time that it is most crucial that value is achieved or delivered. But transforming this collaborative data ecosystem into a competitive advantage takes considerable effort and sustained determination.
Bignone acknowledges that many challenges that lie ahead in the undertaking. As he puts it, data collaboration is complex, but the opportunity won't last forever.
"The important thing is to start small and to start now. Assess the data maturity, discover the problem and data mapping, and then co-create the goals, visions, and solution design with clients. It results in systems that align with business drivers and scale fast," he explained.
Fournier Le Ray believes that the combined network effects generated within the ecosystem facilitate a broader market reach, enhanced scalability, and accelerated innovation cycles. "Ultimately, this synergy propels organisations forward, giving them the competitive edge to thrive in today's dynamic business landscape," he added.
Lim adds that organisations will also need to trust their data, especially if they are looking to enable more advanced analytics like Machine Learning and AI within the context of their enterprise.
"This is only achieved with a robust layer of security and governance that enables traceability and explainability of their data," he opined.
Don't forget – the security angle
Having put in the effort to build a collaborative data ecosystem, one hopes that discussions around the security of the ecosystem – the data, the applications and tools, and the parties involved – are also raised from the start – and not as an afterthought.
Lim says organisations must ensure that security policies and controls are applied consistently and reliably across each supported environment.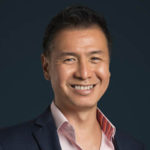 "Deploying a platform that has security and governance protocols built-in facilitates compliance across all cloud infrastructures and data-driven initiatives while availing self-service data access for all users."

Remus Lim
"This is a highly effective and cost-efficient way to implement good governance while reducing operational risk, compared to bolting on different security solutions for each cloud infrastructure," he continued.
Fournier Le Ray concedes that protecting a data ecosystem while ensuring secure accessibility requires a balanced approach. "This involves implementing robust data security measures, such as encryption, access controls, and monitoring, to safeguard sensitive data from unauthorised access or breaches," he opines.
Rounding out his thoughts on the topic, Bignone posits that no ecosystem can operate without explicit trust and security. Protecting the data ecosystem requires a balanced approach prioritising data security without compromising accessibility.