Depending on who you talk to some would say that the pandemic is bad for the SHEconomy. On the one hand, it may have stalled the careers of some women in the workforce as focus turns to family.
On the other hand, it might have spurred the entrepreneurial careers of others, who are faced with the potential loss of a regular income in the office and are using their skills, experience, and expertise to kickstart new ventures.
"Increased consumption power and improved financial status are two major driving factors of the SHEconomy," said Grace Gu, a partner at executive search firm, Heidrick & Struggles in Shanghai.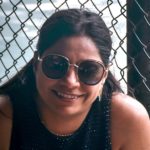 Rubal Sabharwal, VP of strategy & operations at Cloudbloom concurs adding that the SHEconomy is a natural outcome of women's evolving economic roles – within their households, at work, and in society.
"Women have grown exponentially as a new cohort of consumers that brands need to persuade. I am thankful that brands are finally waking up and taking notice of women – as leaders, consumers, and decision-makers."

Rubal Sabharwal
SHEconomy in the workplace
A Heidrick & Struggles research revealed that companies who are powered by employees who understand the needs of consumers will create products that are more aligned to certain demographics – this will allow them to excel in the short to medium term as they enjoy stronger business outcomes.
Thao Dang, head of enterprise modernisation, platforms, and cloud at ThoughtWorks Southeast Asia, says women have been making headways in the corporate world.
She cited the example of ThoughtWorks' effort to support and develop women and under-represented gender minorities (WUGM) technologists within the business – from recruitment and remuneration to parental policies and leadership opportunities.
"In recognition of their capabilities, companies are making efforts on diversity and inclusion by hiring more women. This has the knock-on effect of increasing the spending power of women has increased greatly, thus furthering the economic activities on both ends," she opined.
Sabharwal opines those women have the power to transform the workplace as we know it. She cautions, however, that in the long term, the burden of empathy cannot be on women leaders and bosses alone.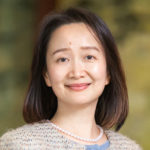 "More importantly, organisations must start recognizing women employees' contributions to building progressive, empathetic, and inclusive workplaces," she added.
Gu agrees adding: "When companies welcome a more diverse group of employees, they can also benefit in organisational transformation, characterised by new ways of viewing and working with employees and customers. Such companies have been proven to be more innovative, agile, and high performing."
She adds that a diversified workforce and talent pool prevent group-think.
"Having women in various teams across companies helps to ensure that their needs are represented for all products and services – even if the company is not deliberately targeting the SHEconomy."

Grace Gu
Accelerating the SHEconomic impact
The certainty of the economic contribution of women is no longer being contested. Instead, the debate may centre around how to keep the momentum going, and perhaps accelerate.
Dang believes that the SHEconomy in Asia will continue to grow as more places are attracting and retaining more women in the workforce. She calls out that it is also incumbent on organisations to introduce policies and roll out initiatives that will narrow these gaps, especially in sectors such as tech, where women are traditionally underrepresented.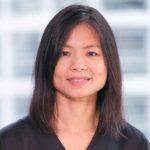 She also believes that women's economic empowerment will not only promote inclusive economic growth but also benefit businesses through increasing organisational effectiveness and growth.
"The women founders and women in C-level management positions constantly pay it forward by uplifting underserved communities and creating much-needed jobs across the 'SHEconomy' and Asia as a whole."

Thao Dang
"By providing opportunities for women through gender-smart investing, business leaders can improve the lives of entire communities and create transformative change," she concluded.
Sabharwal sums it up by saying: "SHEconomy just translates to better business – it's simply common sense!