"Since 2010, the percentage of women executives increased across all developed regions, with the largest gains in Asia with a doubling of participation since 2010."

Morgan Stanley
First coined in 2007, sheconomy refers to a new economy driven by the increase in female consumers in industries like tourism, healthcare, food, beauty and wellness, culture, media, and entertainment.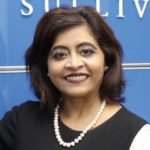 "It came out of the rationale that as women achieve higher education, they enter the labour force at more advanced levels and participate more aggressively. This automatically leads to increased purchasing power, which has a Mega-Trend influence and transformation on business, economic society, and eventually the world," said Frost & Sullivan partner, senior vice president, Healthcare And Life Sciences, Reenita Das,
Frost & Sullivan says the increasing economic power of women worldwide encourages investors across sectors to adopt a growth strategy that focuses on women as consumers.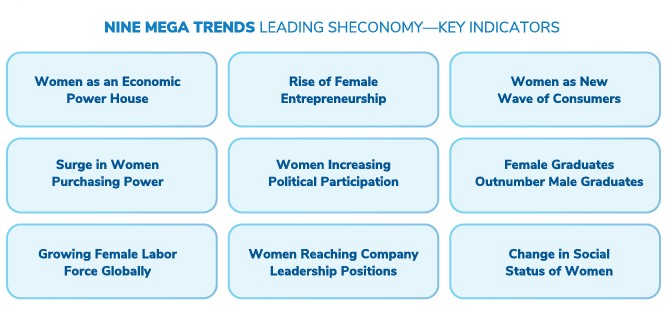 Women's shift in consumption and spending patterns with the rise in their income will create immense potential for online retail, large-format convenience stores, and doorstep services. Also, global female income is expected to reach US$29.3 trillion annually by 2026, from US$23.2 trillion in 2020.
Sheconomy opportunities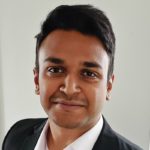 "In the next five years, female consumer spending will grow significantly, creating opportunities across sectors. As more women rise in corporate or business, they will need efficient financial services that cater exclusively to their needs," said Vinay Venkatesan, global research manager for TechVision at Frost & Sullivan.
He opined that the Sheconomy trend will compel industries such as retail, finance, and automotive to deploy artificial intelligence (AI)-enabled services to cater to the unique needs of growing women professionals.
"As 80 million more women are expected to join the global labour force by 2030, females on company boards will create a new wave of both corporate and retail consumers. Additionally, organisations need to have women-oriented business models to target them as professionals and customers," he concluded.
Tap the Sheconomy
Financial organisations should invest in developing a women-oriented bank that offers financial solutions and client support to help make the right financial decisions.
Companies need to collaborate with start-ups to design personalised digital health solutions for female health issues, focusing on information, diagnoses, and treatments.
Retailers should integrate gender intelligence to create a shopping environment that´s more appealing to female consumers.