The Tech, Media & Telecoms Predictions 2022 by GlobalData predicts that artificial intelligence (AI) will be a key driver of healthcare innovation and industry disruption; digital and virtual tools will help to address the demand for better patient care; and although medical robotics hold promise, the high investment will prevent quick adoption.
AI on the driver seat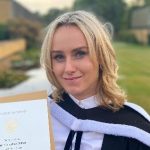 According to GlobalData analyst in the Thematic Research team, Jemima Walker, AI has the potential to revolutionize the healthcare industry across several uses cases.
These include shortening of drug discovery timelines, the successful repurposing of existing drugs to fight COVID-19, the enhancing of remote patient monitoring tools, the improving of supply chain efficiency, and the modernization of the outdated clinical trial model through improving the trial design, patient recruitment, and patient retention.
The tech has already got companies talking, as mentions of 'AI' within healthcare, pharma, and medical device company filings increased by over 50%, from 700 in 2018 to 1,100 in 2021, according to GlobalData's Filings Analytics Database.
As more businesses realise the potential of incorporating AI into their day-to day-operations, the healthcare segment of the AI platforms market is set for growth, with GlobalData forecasts predicting a rise from $1.6 billion in 2019 to $5.7 billion in 2025.
"However, regulation around the use of AI in healthtech, particularly for medical devices, is still in development. The EU's plans for adding more stringent requirements in 2022 will lead to large penalties for those that do not comply, and smaller companies will be prevented from entering the market entirely," she cautioned.
Digital and virtual tools to the rescue?
Walker notes that traditional healthcare is transforming into a patient-centric, consumer-led model, as education, internet access, and wearable devices are allowing patients to actively participate in their medical journey.
As the pandemic eases, virtual care will still be in demand. However, virtual care will need to take on a different form than simply 'replacing in-person visits', through a combination of both in-person and virtual interactions, with 24% of respondents stating they would be using both services following the COVID-19 pandemic.
She added that the development of technologies such as 5G, augmented reality (AR), cybersecurity, autonomous vehicles, and cloud computing will allow healthcare providers to fully embrace the transition into digitalized services.
"There are opportunities for digital and virtual tools to help in many healthcare services, including mental health treatments, chronic pain management, stroke rehabilitation, opioid addiction therapy, and even in the development of autonomous, connected ambulances," she posited.
Pros and cons of medical robotics
Medical robotics is a fast-growing field, with the surgical robotics segment leading the market, according to GlobalData research. While COVID-19 caused the cancellation of an estimated 15% to 30% of elective surgeries from April 2020, there will still be 3.7 million robotic surgical procedures in 2022.
"However, the high costs of medical robots and the additional training often required, will prevent quick, widespread adoption. Instead, for-profit entities will act as early leaders — particularly in the outpatient 'same day' surgery centre sector. Early adopters will then lead to an explosion of adoption within hospitals and more public-based healthcare systems such as the NHS," commented Walker.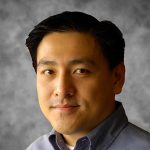 Kow Ping, executive director and co-founder of Hong Kong-based WBD101, concurred and added that the ability of these robots to do their tasks depend greatly on the trainers, who are the doctors/specialists in those areas.
Trained medical robots can repeat those tasks efficiently but may not be able to go beyond discovering new illnesses that their trainers have not trained the robots to do.
"With the advancement of sensing technology, more patients' health insights has been made available to the specialists. From there, new treatment methods can be devised, and this have to be done by specialists and not robots," he concluded.