The world continues to adjust to the COVID-19 pandemic with cycles of change and adaptation across industries.
The latest IDC wave surveys also suggest that IT spending in the Asia/Pacific region continues to be buoyant and up from the levels of 2021, indicating that enterprises plan to lean into technology and IT services to navigate the disruptions of the pandemic.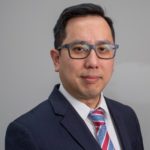 "The focus on executing on a Digital-First strategy remains top of mind for the C-Suite. Leveraging innovation technology has moved beyond a crisis response to accelerating the digital transformation to take advantage of the new normal and become leaders in their field," says Linus Lai, vice president, for software and services research group at IDC Asia/Pacific.
Skills shortage
As enterprises in the region push to accelerate their transformation timelines, finding the right skills to support new digital initiatives is proving to be a challenge. The war on good talent has taken its toll on enterprises, with 51% of surveyed firms indicating that retraining their IT teams and acquiring key skills to support required digital capabilities (e.g., cloud migration, app modernization) have emerged as significant challenges enterprises now face on their digitalization journey.
ESG
Additionally, environmental, social, and governance (ESG) topics are finding increasing resonance and change and inclusivity on the global stage. Organizations in the region are working toward a stakeholder-led economy in which enterprises serve the interest of all their stakeholders and the community in which they operate.
IDC's top 10 predictions for IT Services predictions
Prediction 1: Sustainability: By 2023, 40% of organizations will be implementing sustainability-related considerations into their business life cycle.
Prediction 2: Multi-cloud: By 2024, nearly 60% of enterprises will utilize "as a service" private clouds to support meeting critical multi-cloud needs.
Prediction 3: Embedding IP: By 2024, nearly 50% of all services consumed by enterprises will be delivered based on software-based IP assets.
Prediction 4: Services ecosystem: By 2025, to create a higher-value services portfolio, OEM vendors are going to outsource 60% of field labour source staff to free up their engineers to work on these higher-value services.
Prediction 5: DEI: By 2025, reacting to societal shifts, tapping new talent, and providing an inclusive culture, 25% of A2000 organizations will engage professional services firms to build and execute diversity, equity, and inclusion (DEI) strategy.
Prediction 6: Data science automation: By 2024, as automated machine learning (AutoML) becomes the dominant method to democratize data science and speed deployment of AI solutions, 60% of organizations will struggle with security, model management, and responsible artificial intelligence (AI).
Prediction 7: Experience design: By 2026, more than half of all large enterprises will describe experience design as a top 3 business competency, alongside traditional areas, such as sales, marketing, and logistics.
Prediction 8: Skills: By 2025, 50% of organizations will offer digital skills training to all employees "on-demand," resulting in digital transformation (DX) initiatives being completed four times faster.
Prediction 9: Digital Resiliency: By the end of 2023, 30% of spending on IT and business services will be driven by the need to strengthen digital resiliency to rapidly adapt to future business disruptions.
Prediction 10: App modernization: By 2025, 80% of organizations will modernize their applications based on drivers, such as data security, organizational flexibility and agility, and productivity gains, versus drivers, such as IT cost savings.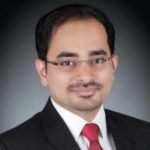 "Since the COVID 19 pandemic disruption, enterprise spending on IT is more strategic and has a renewed focus on removing the complexities that were amplified during the pandemic," says Rijo George Thomas, research manager, software and IT services research, IDC Asia/Pacific.
He added that multiple IDC surveys have indicated that IT service buyers are moving beyond cost-saving mandates to partner with external service providers, influenced by drivers such as IT agility, security, resiliency, etc.